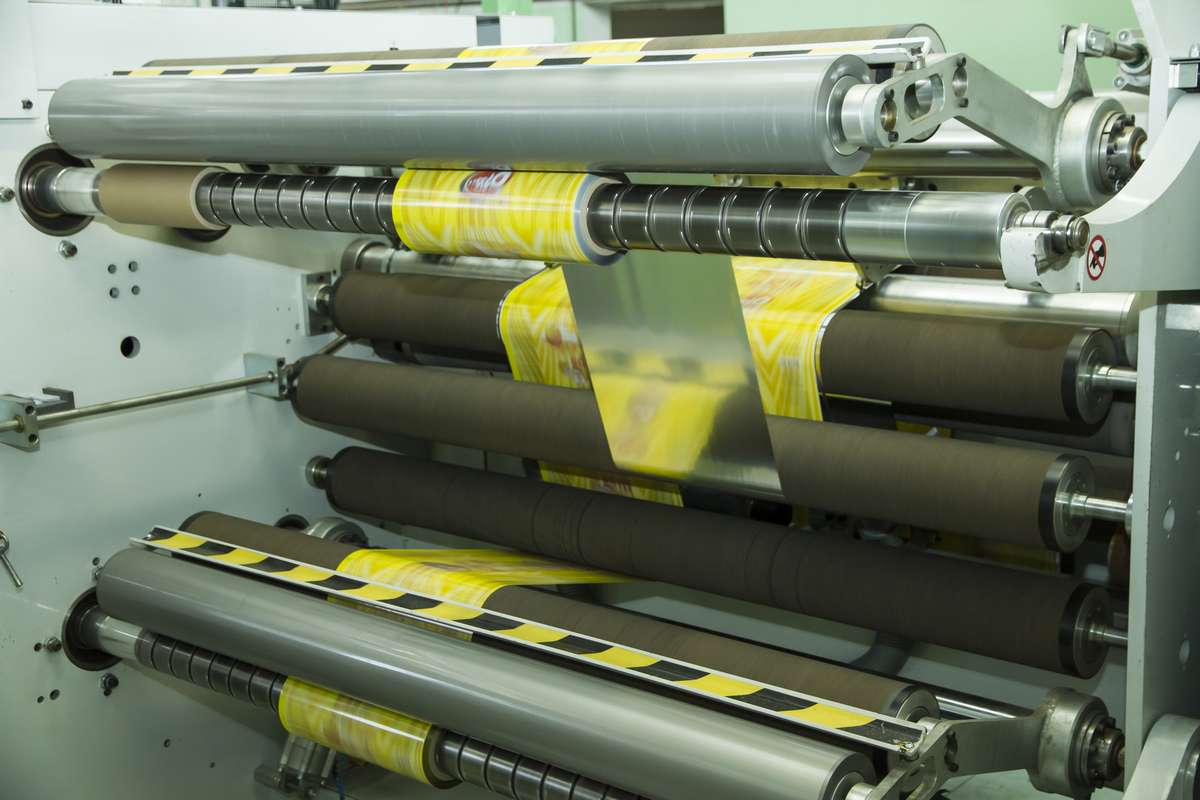 A world class Flexo plates, for a world class print
Seven years ago Flexoprint Ltd. from Skopje, the leading Macedonian flexible packaging manufacturer, invested in flexo CtP system Kodak Flexcel NX. This created not only new possibilities on the regional market, but also opportunities for export to EU countries such as Bulgaria, Greece, Romania and Hungary.
Kodak Flexcel NX ensures a significant increase in print quality, decreases production costs and has an overall positive effect on clients' trust. This investment has managed to give Flexoprint Ltd. a great reputation as well as greater business results and total profits.
The Kodak Flexcel NX system was installed and is being maintained by the Grafik.net Ltd. company from Zagreb, which is active on the Macedonian market for over ten years. Grafik.net is the regional representative for Kodak CtP systems, and offers its clients comprehensive printing system solutions, expert consulting, implementation of standardization in print production and ensures reliable repair services.
The owner of the Flexoprint company Mr. Vlado Veljanovski pointed out for us the main reasons and results of this investment.
Would you be so kind as to describe how Flexoprint has developed from its earliest days until today? What are your primary products nowadays and which industries are they being used in?
How did you decide to invest in the equipment and production resources?
Flexoprint Ltd. is a family company run by my wife, sons and I. Today we have around 50 employees and our primary product is polypropylene (PP) flexible packaging for the food industry.
I was first introduced with flexographic printing in the 1980's, but did not start with serious industrial production until 2003, when we founded Flexoprint Ltd. Since then, we have continuously invested in our employees' education and high quality equipment for pre-press, printing and finishing processes. There is no improvisation in our company - we rely solely on excellent products such as Kodak NX for pre-press and top-grade Windmöller & Hölscher Soloflex and Miraflex machines for flexographic printing.
Who are you clients and which markets do you cover?
Our main clients come from local and regional food industry, mostly from Macedonia, Serbia, Bosnia and Herzegovina, Kosovo, Greece and Bulgaria. Since Macedonian food industry companies manufacture a lot of export products, our packaging can be found on the European shelves as well.
How did you decide to invest into Kodak Flexcel NX? How did this investment impact your position on the market? Did it affect your business results?
About ten years ago, all regional flexible packaging manufacturers used other flexo CtP systems, so my wish was to be unique and without competition when it comes to quality. That vision resulted in the decision to be the first in Macedonia, and even wider, to invest in Kodak NX simply because it was the best. Kodak's printing plates create a print which is exceptional and incomparable to others.
After installing Kodak NX in 2011, the quality of our print reached a new level. Since then our business has bloomed and grew for almost 20% each year since. Kodak NX was a springboard for expanding our business. We are at the very top of the Macedonian market when it comes to our capacity and product quality. That quality was the key to opening the door to the European market as well.
What are the main advantages of the Kodak Flexcel NX system?
Our clients from the food industry had a high demand for excellent print quality with saturated and vivid colour reproduction, which requires a fine halftone line screen with a precise dot necessary to achieve high print density. This can be achieved with Kodak NX, due to its finer and more precise dot and excellent colour transfer from Kodak printing plates (its colour density can be compared to that of the offset printing). Higher print density also means greater colour gamut, resulting in excellent impressions with pronounced colours.
Kodak's printing plates have higher durability and a longer lifespan than other available photopolymers, and the savings provided by the Kodak NX system are significant. From pre-press to press - with faster machine setup time (because the printing plates' surface is perfectly even), less material consumption during job setup, less idle machine time (in order to clean the printing plates) and higher printing speed and productivity, all of this comes in addition to the aforementioned print quality.
When did you start your cooperation with Grafik.net and what kind of support can they provide? How satisfied are you with the machine's performance since 2011?
Cooperation with Grafik.net started with that very investment in Kodak NX back in 2011, when I met Mr. Krešo Culjak and Mr. Dean Tolp. The Grafik.net company already had the reputation of a quality distributor on the Macedonian market, the one you can rely on during the after-sales period. I insisted on buying Kodak NX from them and we got excellent support during the installation process. We got detailed lectures on how to use and how to maintain the whole system. Grafik.net offers a high level of technical and service support.
Ever since the installation, we have regular maintenance cycles with Kodak and we haven't had any problems so far. We have an excellent relationship with Grafik.net, which has, if I may say so myself, became a friendly one throughout these seven years.
What is your plan for future investment and development?
Kodak Flexcel NX system has changed standards and made a revolutionary upgrade for reproduction quality in flexographics. As far as our development and future investments go, we keep up with global trends in graphic production and packaging because they are a part of our future business vision. We will, therefore, plan our investments in new technologies accordingly and continue our growth.
Tags: Kodak, Flexotisak, Flexcel