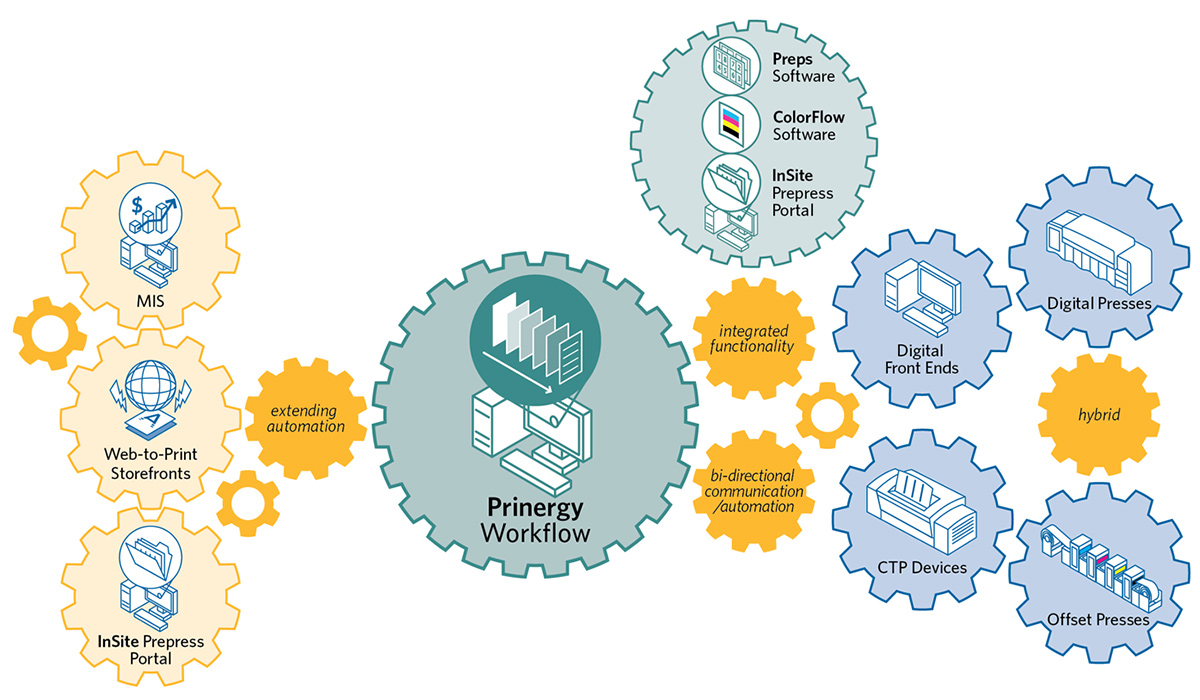 KODAK End of Service Life
End of Service Life announcement for the following legacy KODAK product software versions:
KODAK PRINERGY EVO Workflow version 6.x
KODAK PANDORA Step-and-Repeat version 4.x
Packaging Layout Automation (PLA) Software version 4.x for PRINERGY Workflow
As of July 1, 2019, Kodak will cease support for the product versions listed above.This announcement does not impact any later versions of the affected products.If you are no longer operating this software, or if you have already upgraded to a later version of the product, you will not be affected by these changes.We recommend that you consider upgrading to the latest version of the software to ensure that your business is leveraging the full revenue potential of KODAK Workflow Solutions. Your upgrade path may vary depending on your requirements and data migration needs.
Frequently Asked Questions:
Why are the products listed above entering End of Service?
Kodak is committed to supporting software that is within one upgrade version of the current release (in the case of EVO, within two major updates). With current version releases, these product versions fall outside of this support policy.How long will customers continue to be supported on these products?
KODAK Service and Support will continue until June 30, 2019.
Does this mean that Kodak is no longer developing these products?
Absolutely not. Kodak is committed to continuing the development of current and future versions of these products as key components of our production solutions.
How can I continue to receive support from Kodak after my End of Service date?
Customers currently using these Legacy Products that wish to continue to have KODAK support after the End of Service date will be required to upgrade by June 30, 2019.KODAK Advanced Support Plans and KODAK Plus Support Plans are entitled to an upgrade. Your options depend on your current server hardware and OS version.
Upgrades must be completed prior to June 30, 2019 End of Service Life date to ensure continued support.
Feel free to contact us for more information.