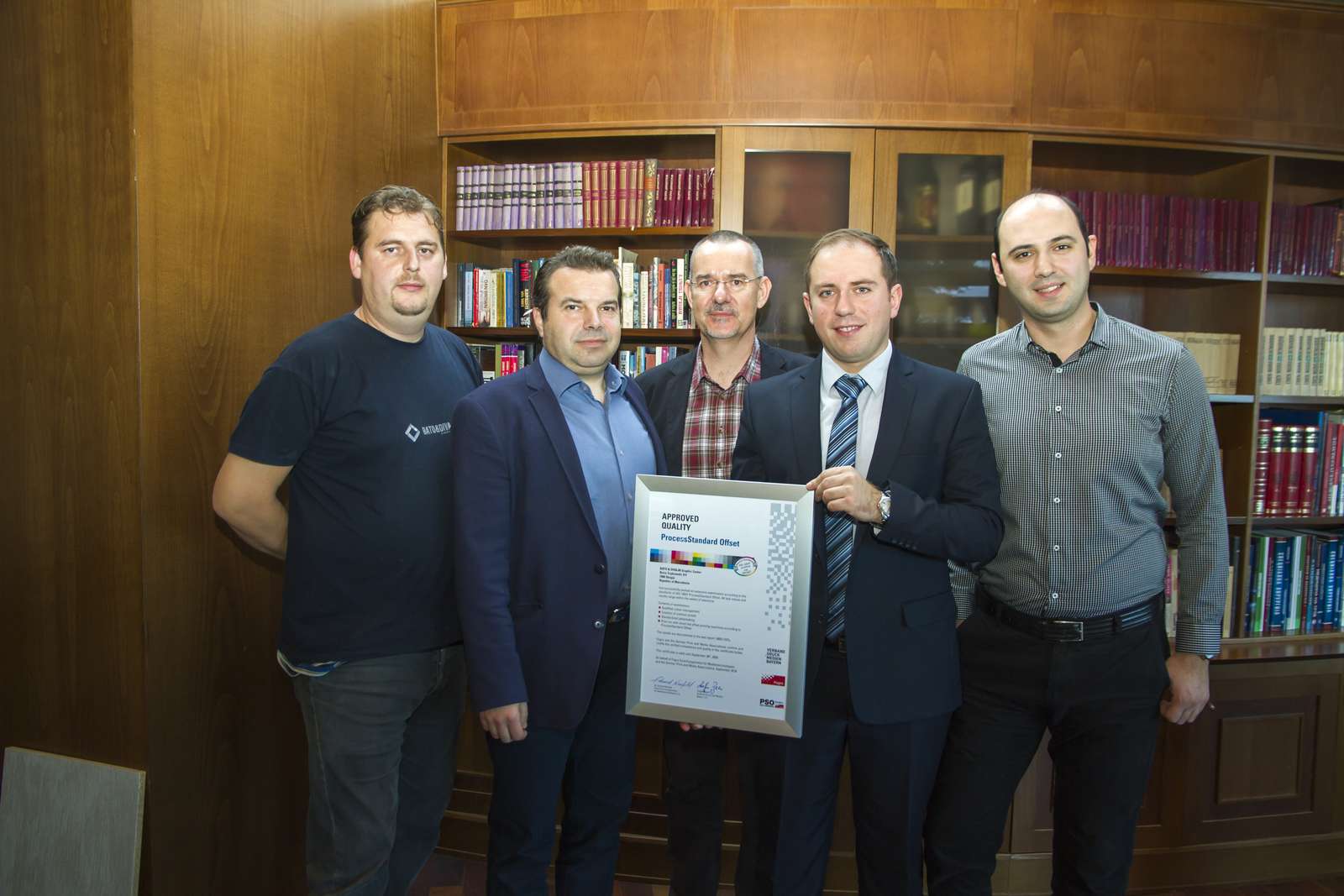 Introducing FOGRA PSO Standard eliminates prejudice and opens the door to the European market
Bato&Divajn Ltd. company from Skopje is the leader on Macedonian offset printing market. They have been in business for over 26 years, and with their groundbreaking products they attract attention from both regional clients and those from Western Europe.
The expansion of the production program into the segment of cardboard packaging (primarily for pharmaceutical, medical, food&beverage and cosmetic industries) along with frequent visits to major Western European fairs have brought significant increase in export and new demands for quality, optimization and standardization in production.
At the end of 2018 Bato&Divajn Ltd. was certified according to the FOGRA Institute PSO standard (Process Standard Offset), making it the first printing house in Macedonia and one of the 260 printing houses in the world, which certified its production process according to this standard.
The Grafik.net Ltd. company from Zagreb took over the role of training employees, installing equipment and introducing necessary standards. Project was lead by Mr. Dean Tolp, the only FOGRA PSO and FOGRA PSD partner in Croatia with five certified and recertified offset printing houses in the Adria-Balkan region.
In the interview with key people from Bato&Divajn Ltd. management, prepress, press and quality control segments, we determined the main purpose and the advantages of this certification.
Which segments of graphic production does Bato&Divajn cover and how is introduction of different standards connected with your business mission, vision and relationship with your clients?
Kostadin Adnov: When we first started the company our business was based on providing marketing services, which is now the main businsess of our sister company Divajn Ltd. As our work progressed the frequent need for printing arose. It is for the purpose of printing advertising materials for our clients, that we started developing our own offset printing house. Today, in the field of commercial print we produce a wide range of products such as: billboards, posters, flyers, books, brochures, pocket books, paper bags, etc.
We were the first company in Macedonia to introduce the printout of the billing systems and security printing. Since 2015 we also introduced flexographic printing of labels and pharmaceutical blister packaging. In addition, we lead a closed production process of cardboard packaging which includes offset printing, die-cutting and gluing. It is our goal to become a one-stop-shop for our clients and provide full service when it comes to the production of graphic products.
Printing house Bato&Divajn has always been keeping up and striving to further develop in accordance with Western European standards. Our vision is oriented to continuous prosperity and we can showcase over 26 years of successful business not only on the Macedonian, but also on foreign markets. We were the first printing house in Macedonia which implemented the FSC standard five years ago, and today we are the first company which has successfully introduced FOGRA PSO standard. We currently have six different standards: the ISO (9001, 14001, 18001, 27001), the FSC standard and the newly introduced FOGRA PSO standard - which confirms our decisiveness to perform our assignments with great professionalism and top quality.
Who are your clients and what is your position on the regional and global market?
What do your clients recognize Bato&Divajn for?
Kostadin Adnov: Clients mainly recognize Bato&Divajn for the quality of our products, which is what also keeps us one step ahead of our competition. Our company doesn't have "no" in its vocabulary when it comes to clients' requests, as we always find a way to develop and create any kind of product or an application. Long-term clients with whom we do business, such as Alkaloid and Tikveš, or regional banks and telecom providers, are likewise leaders in their own fields of work.
As of 2011 Bato&Divajn has also turned its focus towards export, which has been doubling its growth every year since. We currently export our products to Austria, Germany, France, Sweden, Norway and other Western European countries. Every year we exhibit at promotional products and packaging trade fairs such as: PSI, Fachpack, CTCO etc. At these events we exhibit more complex products such as unique promotional materials, luxury cosmetic packaging with various printing and finishing effects and pharmaceutical and medical packaging.
Responses from the foreign markets are great and are accompanied by our business results. Our goal is to reach 50% share in export in two years time.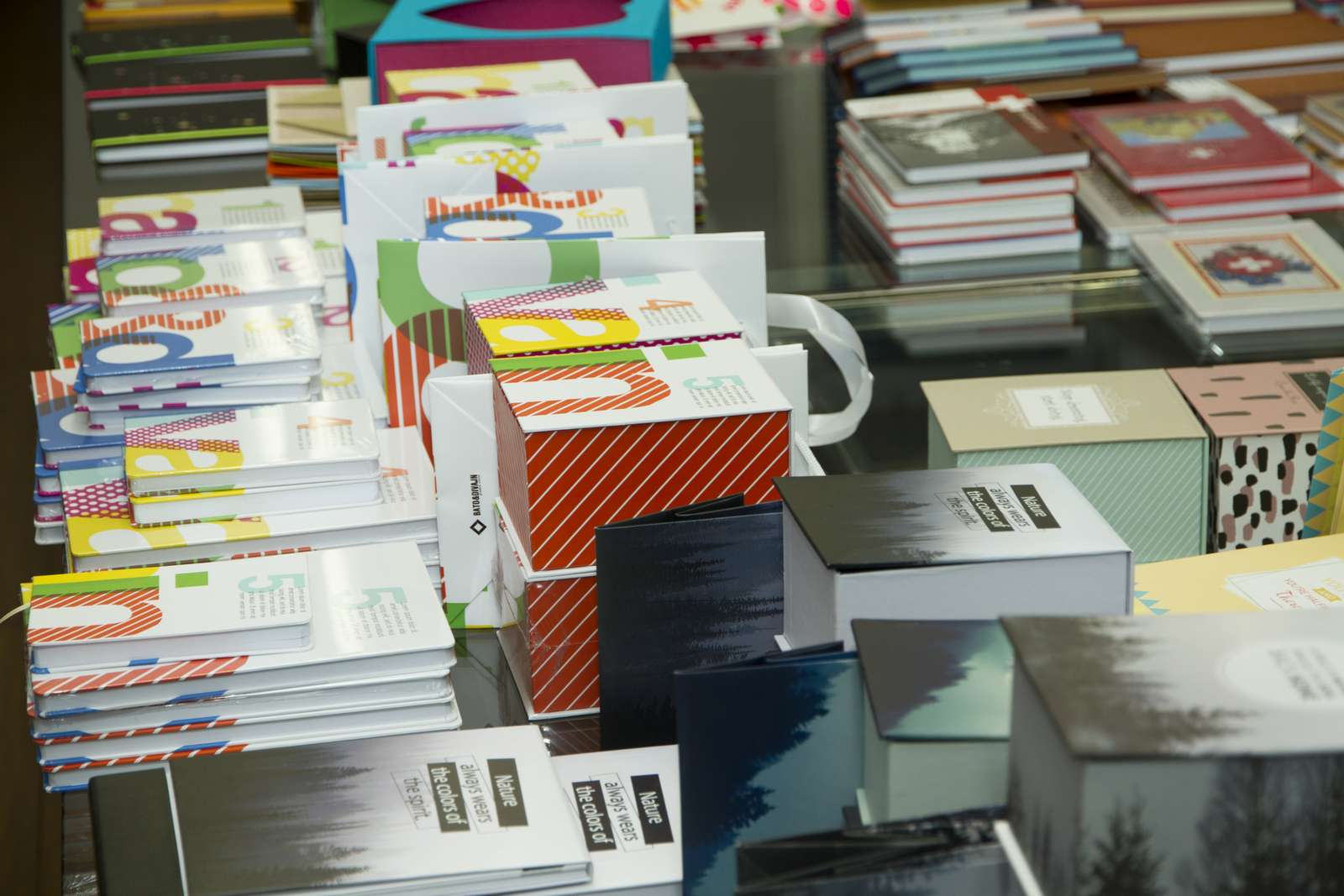 What does the introduction of FOGRA PSO standard mean for you and your clients? What are the main advantages of introducing the FOGRA PSO standard from position of pre-press and press, and what are its economic advantages?
Kostadin Adnov: The FOGRA PSO standard has brought us a lot of benefits. For example, we had such situations where a client needs to verify the imprint which is already "in the production" or is looking for a complex sample which requires a lot of time and brings additional costs if it is to be produced in offset. Now we are able to print proofs digitaly and we can send them to our clients for approval. We also have full confidence in those proofs because they are part of our production process and we know that the final product will be identical.
There is no more "trial and error" within the production and needless waste of time and money before the final print out. And the client has full confidence that the final product will coincide with the agreed upon design.
The main reasons for introducing the FOGRA PSO standard came from the demands of the pharmaceutical industry, but it now applies to all the products printed with offset technique regardless of the business branch our clients come from.
Effectively, the process is of most use to our press operators, as they can achieve the desired print more easily. When you use the measuring instruments and have a defined process, you can objectively say whether the imprint is good or not. Before the introduction of PSO standard, this kind of assessment was subjective, but now, with measuring done on the machine we can confirm deviations and adjust accordingly to achieve the desired result.
I can conclude that the most important thing we gained, through the introduction of PSO is knowledge. From pree-press, through management, all the way to the machine operators, this knowledge is what brought about significant advancement in our production process.
Aleksandar Peovski: In the pre-press department we have adopted advanced knowledge and novelties connected with using colour profiles, conversion between colour spaces and proofing. We have also learned about the problems that our colleagues from the press department encounter during the production. Now I can safely say that we truly know how to handle pre-press, montage and calibration challanges. We learned how to identify and solve problems and have established a better communication channel with our press department.
Ljupčo Dimovski: For over 10 years I have been working on offset machines and during that time I encountered various problems and demands regarding print quality. I managed to get results which satisfy our clients' demands, but in such a way that it required a lot of effort on my part. Now I know that the same results can be achieved in a much simpler way. That is the main advantage FOGRA PSO brings to us operatives - a shorter and easier way towards a great print. Everything is clear and familiar now because the print results are being measured and there are no more subjective impressions on what is good and what isn't. There are therefore no more situations in which misunderstandings occur between the pre-press and press departments, which used to cause frustrations. Our internal communication, as well as communication with our clients is much better now and the reason for that is the possibility to measure the print results, which means we can control them.
Riste Malinovski: From the economic point of view, what was already visible during the implementation of the standard is that we can save time and materials necessary for preparation of each print job. For example, machine set up time used to take up to an hour, now it is done in about 15 minutes and the colour output is allways perfect. We have also decreased the number of clients who want to check the imprint before the production. There is a smaller number of complaints as well and our business with foreign clients has reached a higher level because they have additional confidence in the quality of our products.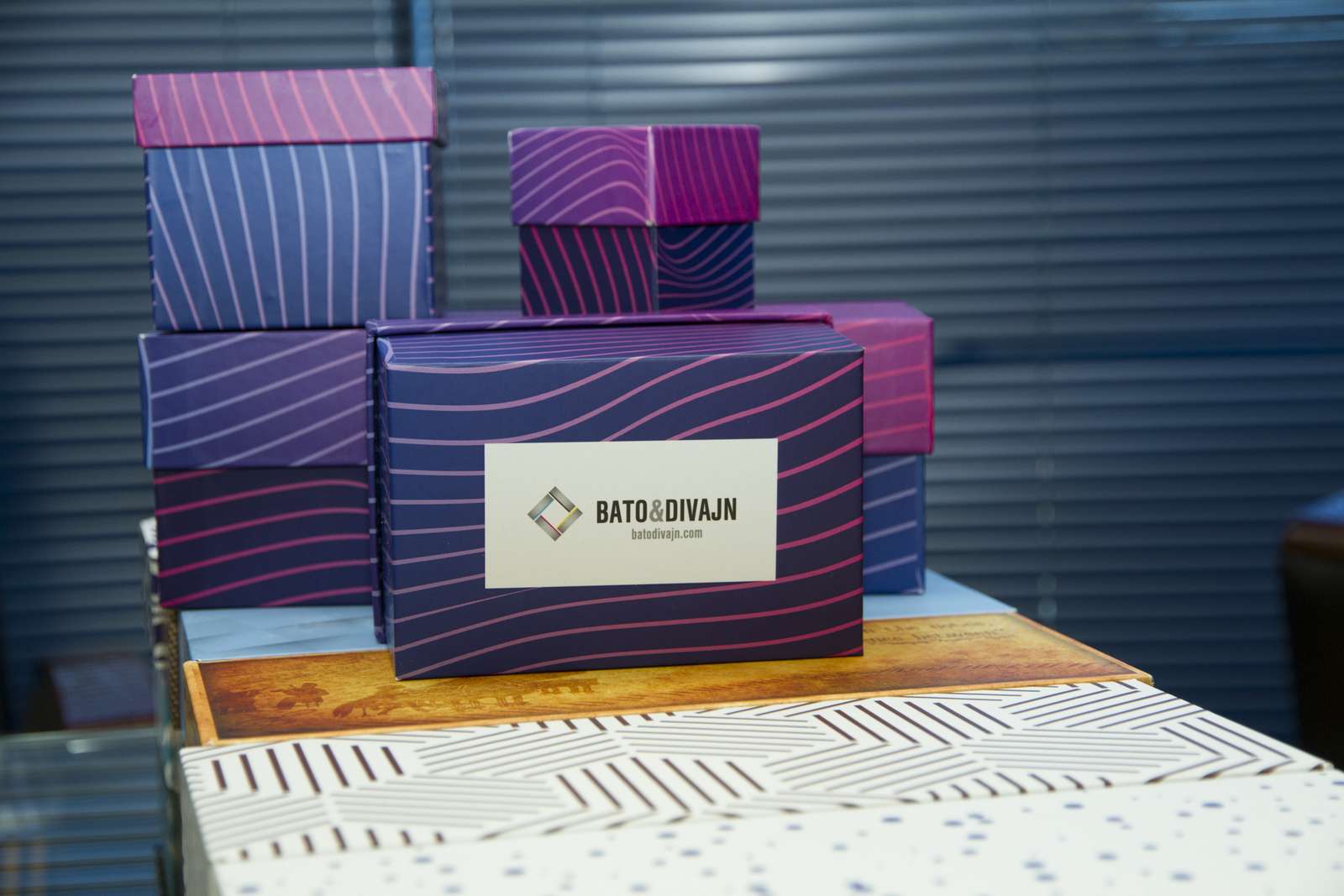 What was the role of Mr. Dean Tolp, his team and Grafik.net company during the introduction of the standard?
Kostadin Adnov: Throughout the 7-8 months of preparations for the certification we had a consultant, but now we have a life-long friend. Communication with Mr. Tolp and lectures held by his team were very professional. We are also thankful to our company Bato&Divajn and its owner, Mr. Zoran Rosomanov, who has enabled us to be a part of this project.
During this process, we built a great relationship with the Grafik.net company and developed immense trust in their services. I am certain that this cooperation will continue in the future.
Riste Malinovski: As the lectures progressed, we got better acquainted with our lecturers as well as the FOGRA PSO standard. We realized that this was exactly what we needed. Communication with Mr. Dean Tolp during the implementation process was phenomenal and we left with nothing but good impressions. When it came to problems which occurred during the process, we could turn to him for advice and through it we built a good relationship based on trust. We will therefore most definitely continue our cooperation.
Were you completely prepared for the implementation of the PSO standard or where there some adjustments and additional investments necessary?
Kostadin Adnov: Even prior to the certification process our tecnology and equipment were at a high level and I consider that we were the fittest company in Macedonia for introduction of the FOGRA PSO standard. The missing link was a sort of fine-tuning in our production process, linking the pre-press and press departments and using adequate measuring equipment and newly acquired knowledge. Specifically, we did not invest in new printing machines, but we did invest in proofing, lighting and measuring equipment, and most of all knowledge.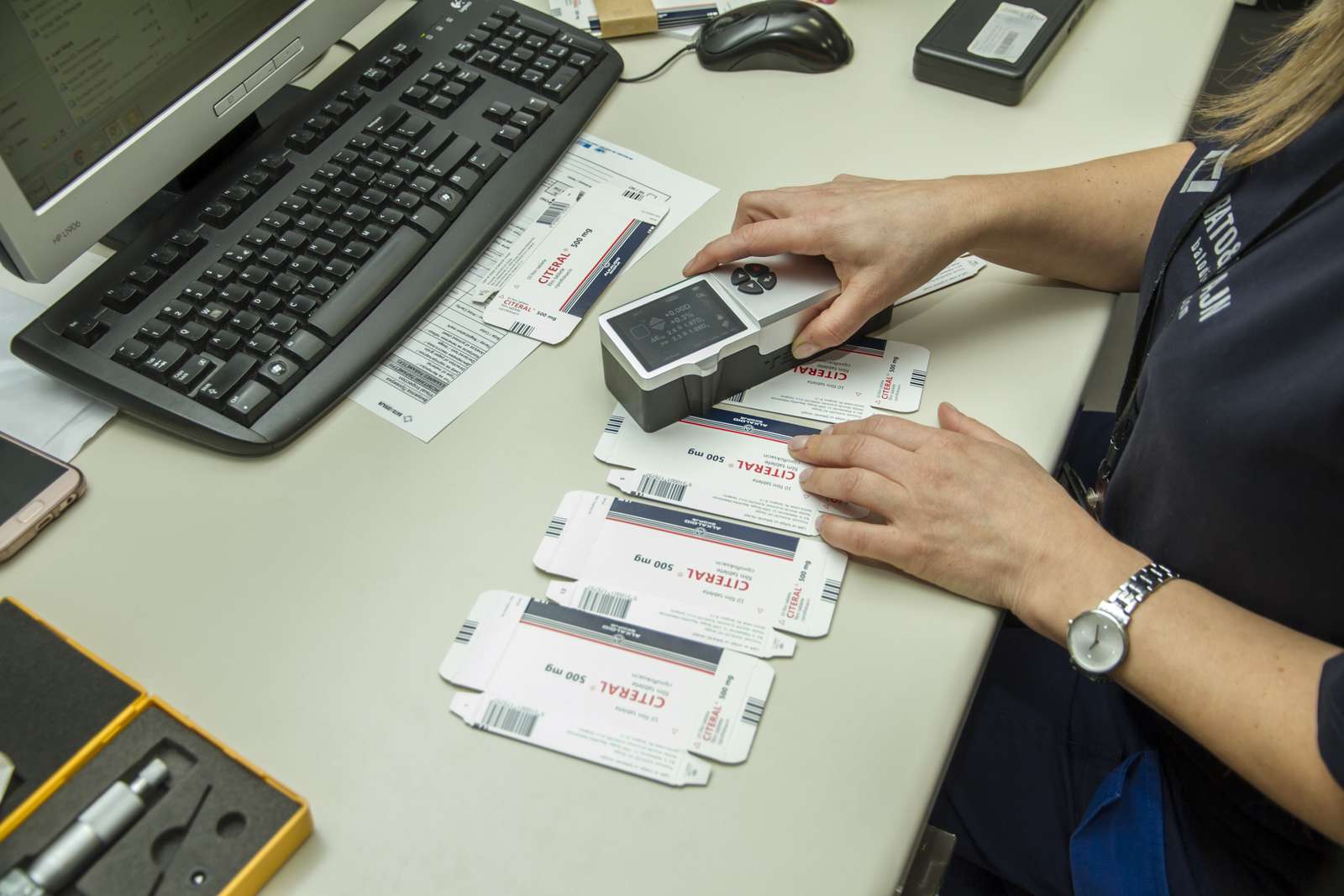 What does the introduction of PSO standard mean in regard to clients' trust in your product quality and the general image of the Bato&Divajn company?
Kostadin Adnov: We have upgraded our practical knowledge with theoretical one through the intorduction of FOGRA PSO standard. Now we have the certificate that confirms and guarantees our product quality to all existing and future clients.
The FOGRA PSO standard is also an indicator of our company's professionalism and serious approach to business, because we are one of 260 companies in the world and the first company in Macedonia which has been certified in accordance with this standard.
FOGRA PSO will help us a great deal on the Western market because it eliminates prejudice and opens the door to new clients. Our image has always been that of a market leader and FOGRA PSO only confirms that position.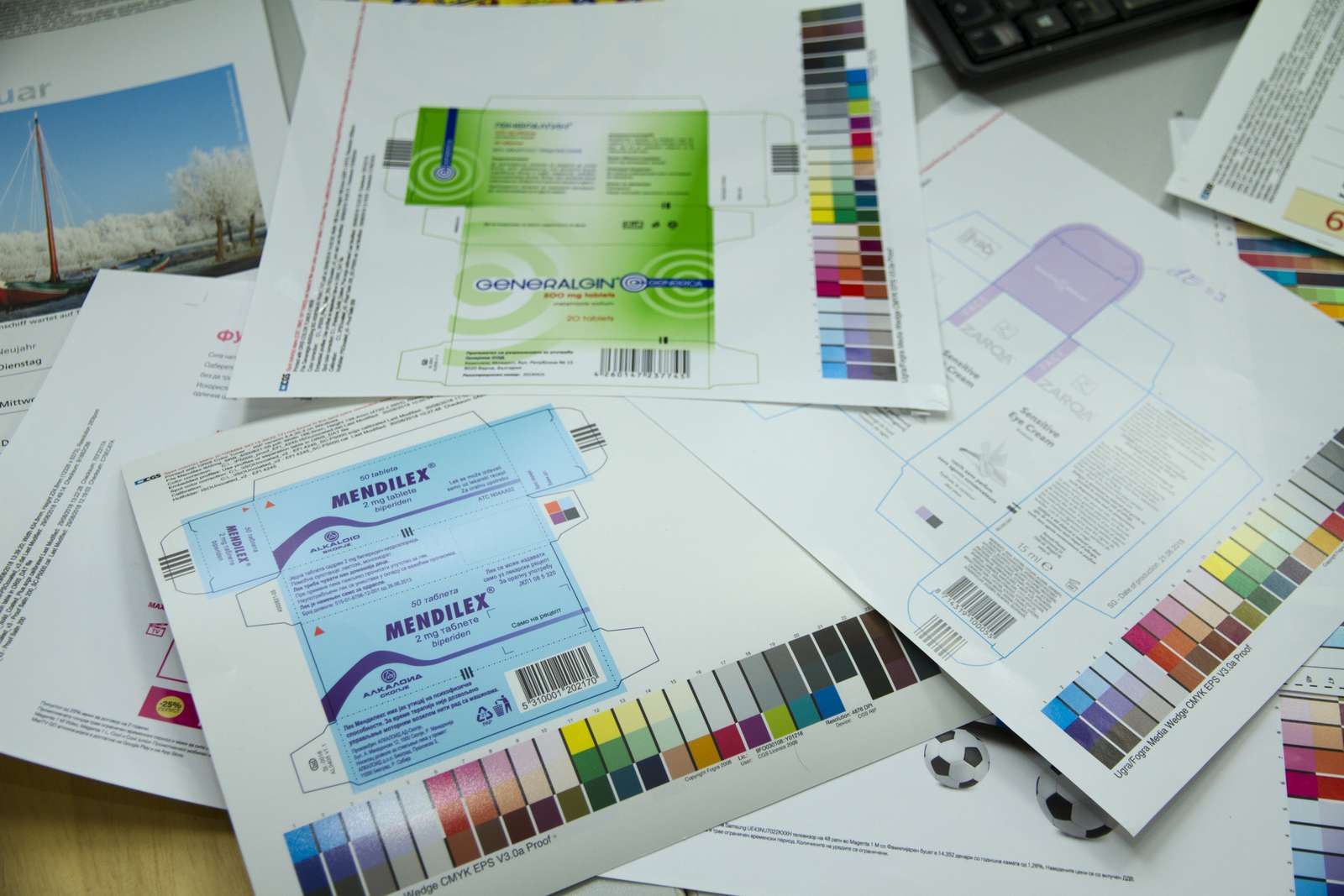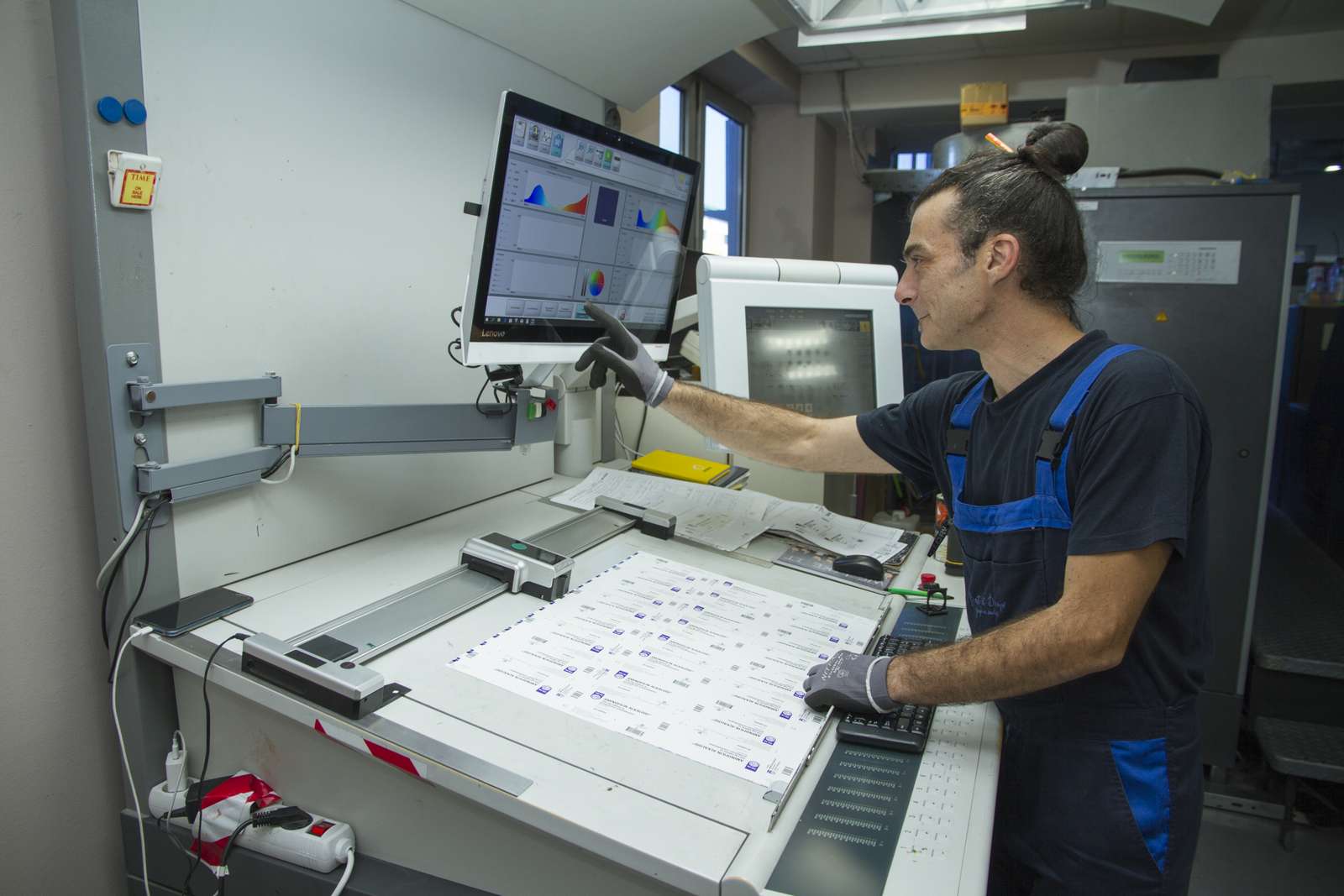 Tags: Standardizacija, Support - Service