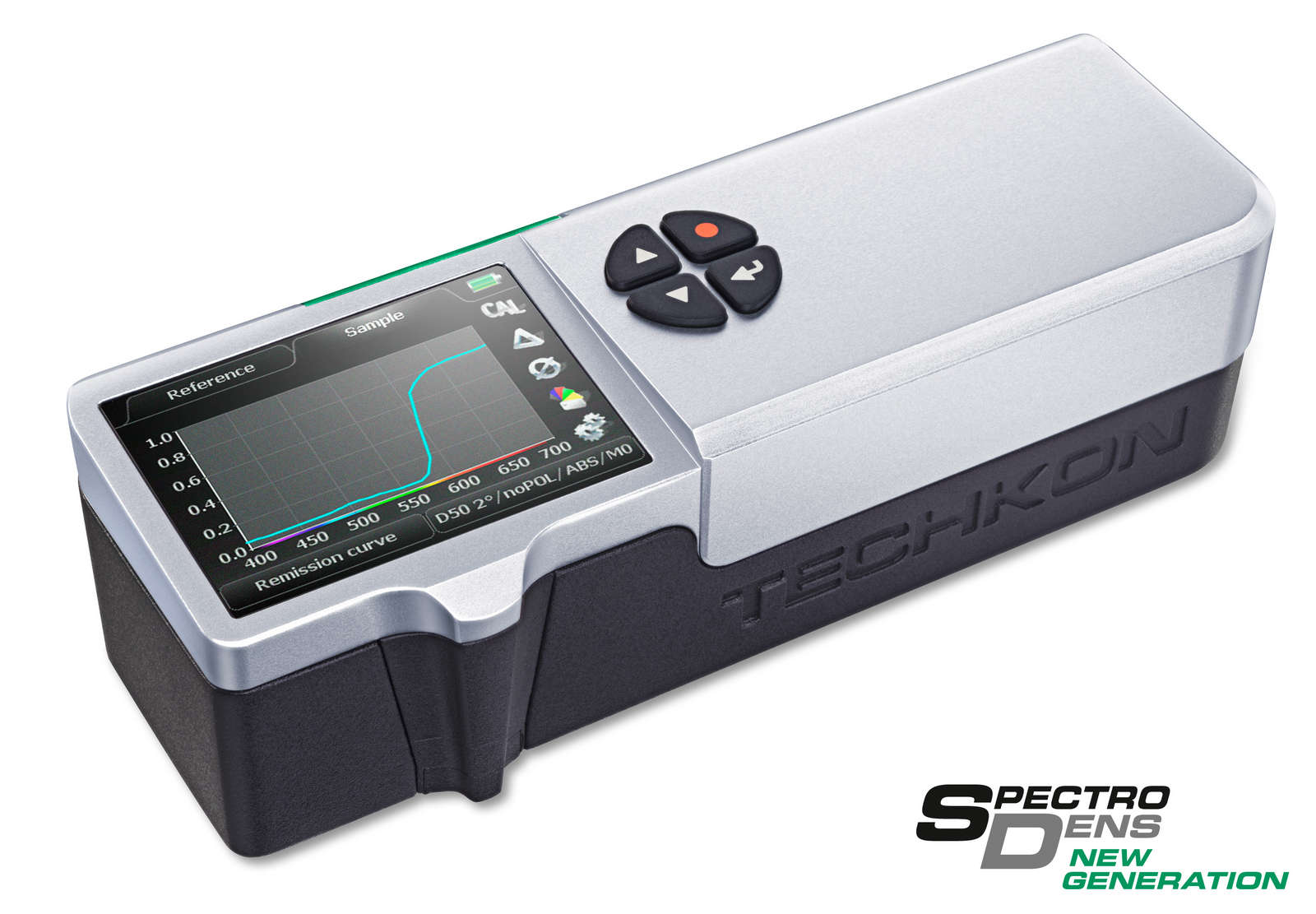 SpectroDens integrated in ORIS CxF Toolbox
TECHKON´s compact spectral-densitometer SpectroDens is recognised by many users for its easy handling and intuitive operability in color measurement.
Not only in Europe, but worldwide, many users rely on the modern measurement device, which – as its name suggests – combines the capabilities of a highly accurate spectophotometer and an easy-to-use densitometer, making it an attractive device for most printing houses.
To provide an optimized workflow for all users of the SpectroDens, it has now been integrated within ORIS CxF Toolbox software.
Users can select the device in a drop-down menu and all color measurements can be read in and processed very easily in the ORIS CxF Toolbox software, specially developed for the effective and consistent communication of brand and special colors.
"It is very important for us that our customers can easily use and combine the hardware they want with ORIS software. Their workflow should work perfectly with all the desired functions. With the SpectroDens we have integrated a popular measuring device that further expands the available possibilities and allows our customers even more flexibility" explains Product Marketing Manager Bernd Rückert.
ORIS Certified // Web, the effective web-based quality control system from CGS, has already supported the spectral densitometer for some time.