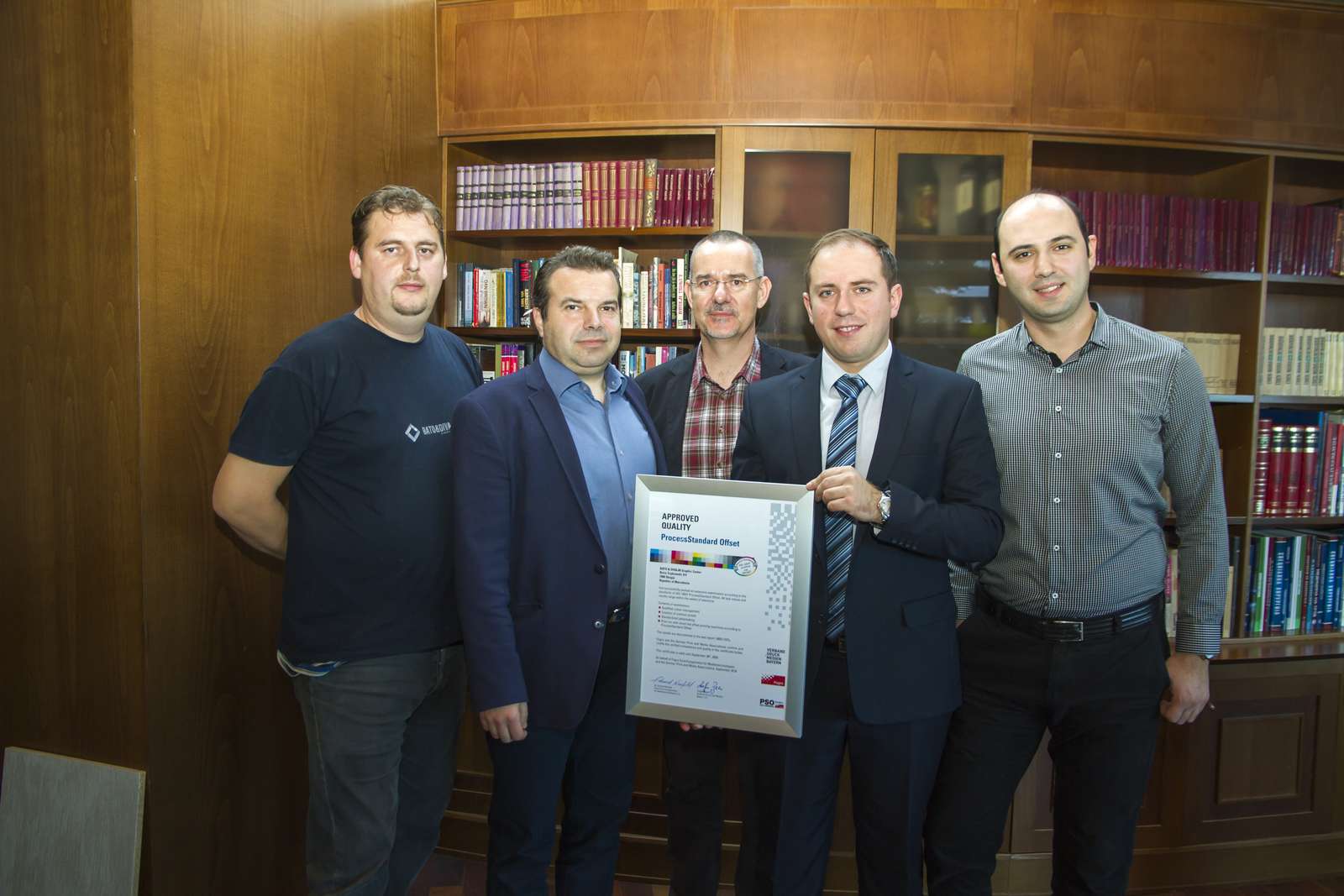 Bato&Divajn Ltd.company from Skopje is the leader on Macedonian offset printing market. They have been in business for over 26 years, and with their groundbreaking products they attract attention from both regional clients and those from Western Europe.
The expansion of the production program into the segment of cardboard packaging (primarily for pharmaceutical, medical, food&beverage and cosmetic industries) along with frequent visits to major Western European fairs have brought significant increase in export and new demands for quality, optimization and standardization in production.
At the end of 2018 Bato&Divajn Ltd.was certified according to the FOGRA Institute PSOstandard (Process Standard Offset), making it the first printing house in Macedonia and one of the 260 printing houses in the world, which certified its production process according to thisstandard.
The Grafik.net Ltd.company from Zagreb took over the role of training employees, installing equipment and introducing necessary standards. Project was lead by Mr. Dean Tolp, the onlyFOGRA PSO and FOGRA PSDpartnerin Croatia with five certified and recertified offset printing houses in the Adria-Balkan region.
In the interview with key people from Bato&Divajn Ltd.management, prepress, press and quality control segments, we determined the main purpose and the advantages of this certification.