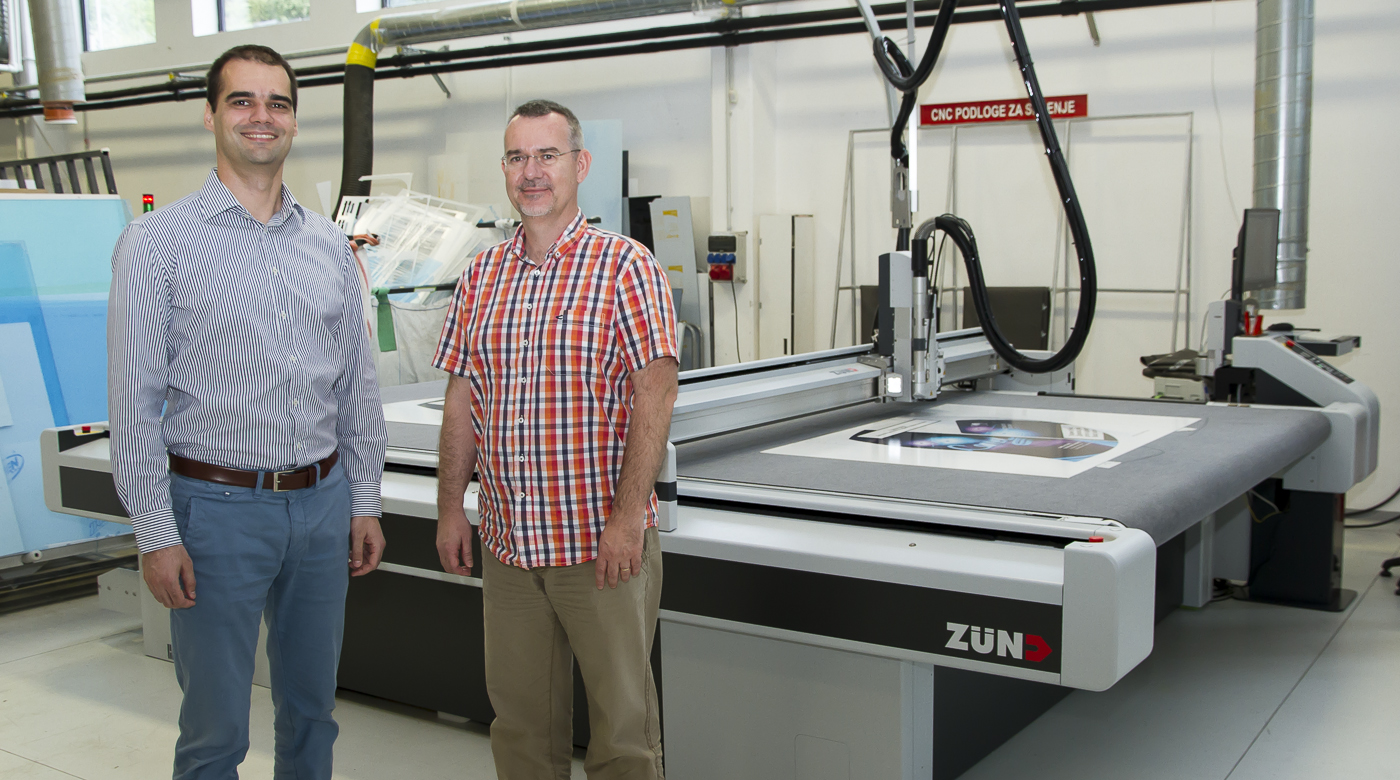 BG REKLAM - "EVERYTHING IN HOUSE"
From the very start BG Reklam (BG Reklam Ltd., Belgrade, Serbia) had it's focus on producing Permanent POS products. Those are complex and demanding products for which printing and finishing are just a small segment of the complete production process. BG Reklam has a complete in-house production, and for manufacturing operations they use only technologies of renowned Western European manufacturers.
The latest investment BG Reklam has made was in Durst UV P10 200 and ZUND G3 XL-3200 with the newest 3,6 kW router installed by the regional representative of the leading tecnology brands, Grafik.net (Grafik.net Ltd, Zagreb, Croatia).
This was an advancement of the existing processes, an upgrade which will accelerate the production and raise the level of quality. In the interview with the BG Reklam CEO, Mr. Luka Stanić, we found out more about the company, its organisation, its approach to products and their quality and where exactly is the company positioned when we are talking about the west European market.
When was "BG REKLAM" founded and what are your primary products? i

The company exists since 2001. It was founded by Mr. Marko Kukić who is the owner of the company and is into producing POS materials from the very start. Since the beginning it has positioned itself differently in comparison to the then existing competition, with the exclusive focus on Permanent POS. And that is something which remains still today. In the meantime, of course, we have added much more materials and adopted new technologies, but our main focus stays on Permanent POS products.
In what way did you develop the company - organisation an marketwise?
Along with the clear focus on the product, the policy of the company is to work exclusively with multinational companies. As far as the market is concerned, at the beginning we were concentrated on the Adria-Balkan region. We worked mainly for FMCG (fast moving consumer goods) industry.
Since 2007 the owner of the company has presented its products on various fairs, mostly in Germany, but also in London, Milan, Paris and Barcelona. At that time he's starting to create future development strategies. The first condition was to increase capacities and that is how we acquired this facility we now own. The next step was to professionalize management and his decision was to slowly withdraw from operational part of this business. The third part of the strategy was placing the company on the west European market, meaning switching the focus from the existing market we had covered until then towards Western Europe.
As far as the organisation goes, we have been implementing the Kaizen system from the start. We have been certified many times for various Kaizen parts, and we have had experts coming in from Japan twice to evaluate our company. During their second visit they had no comments regarding what needed to be fixed, in fact they stated that we are the only company in Eastern Europe who went that far with the implementation of Kaizen. All our employees go through continuous trainings. When we are talking about Kaizen, that is something which is truly already embedded into the company's "DNA" .
Which markets do you cover? Your website states data that you are present on more than 20 markets.
Yes, our export covers more than twenty markets. For example, in Czech Republic and Slovakia we had a very nice project for the British American Tobacco, but we don't have a direct focus on those markets. When we talk about sales and marketing a more serious investments concern countries such as Germany, Austria, Switzerland, Great Britain, Benelux and Scandinavia.
We have an office in Vienna which functions as a show-room. We organise meetings and present our products there. Sometimes it is easier for people to get to Vienna than Belgrade. We opened an office in London at the beginning of this year for all the clients situated in Great Britain, and it is our plan to open an office in Hamburg by the end of the year because almost all of our German clients are in Hamburg (Philips, BAT, Philip Morris etc.) Amsterdam and Stockholm are not in plan at the moment unless the market develops further in those areas. There is also an idea to further develop Hamburg and London.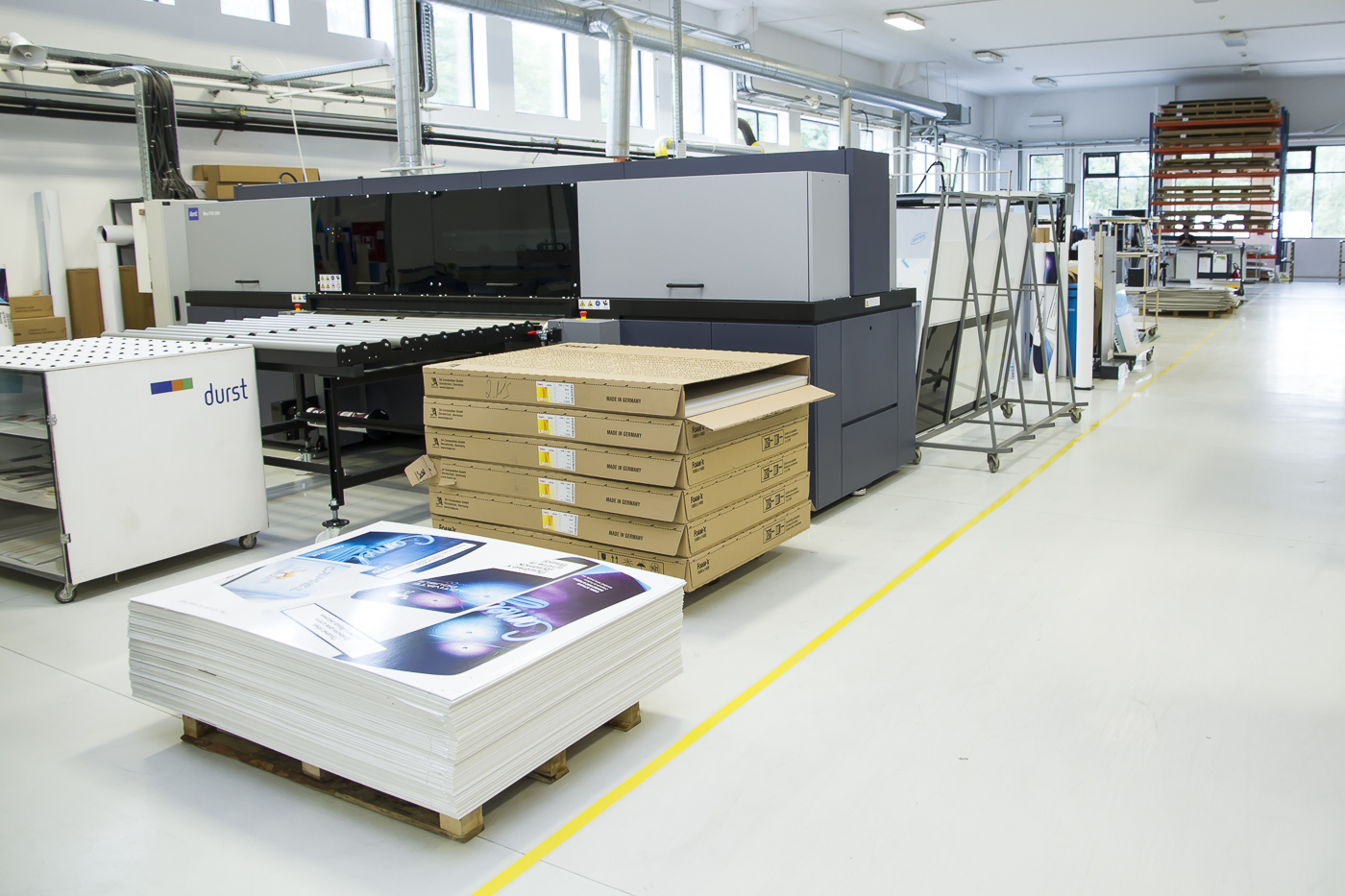 How many employees are there in your company and how has that number changed until today? Which level of education and qualifications do your employees have?
Our company has been continuously growing since its foundation. At the moment we have 170 employees most of which are, of course, in production section and that is one of our biggest challenges. When you leave the local market and move to German market, everything is 10, 50 or 100 times bigger. The need for new capacities is huge, so we had around 60 employees a few years ago, now that number has grown to 170.
If we start with the production team, those are mostly people with a degree in economics, business or marketing. Our design team consists of three industrial designers. e also have twelve mechanical engineers at the moment. Management is filled with "colourful" international experience. I have a Business Masters Degree from Paris, colleague from sales graduated Business at the American University, our finance colleague has a degree from Moscow and Manchester. Graphics operators usually finish higher or vocational schools, and in production we mostly have people with high school education, or higher education if they specialised for a particular part of production. I am at liberty to say that the third of our staff are highly educated professionals.
What were the main reasons for investing in this particular equipment s - DURST and ZUND?
As soon as you start the business, one of the things the owner insists on is that all the technology we use is exclusively from Western Europe. And this is not just the case when it comes to machinery but also production materials. There is no compromise when we talk about quality - there absolutely needs to be top quality in the category we are talking about. We need to have serious industrial machines which are ready to work 24/7 and which we choose on basis of increased capacity and our clients' orders. This technology fits perfectly into everything our clients need and expect. Our idea is not to have a large number of clients, but to have clients we can have the best cooperation with- to get to know each other, to exchange the knowledge and advise each other. We want to have the same cooperation with our suppliers as well. In this case, we have that kind of relationship with Grafik.net and it is a level of confidence which really means a lot.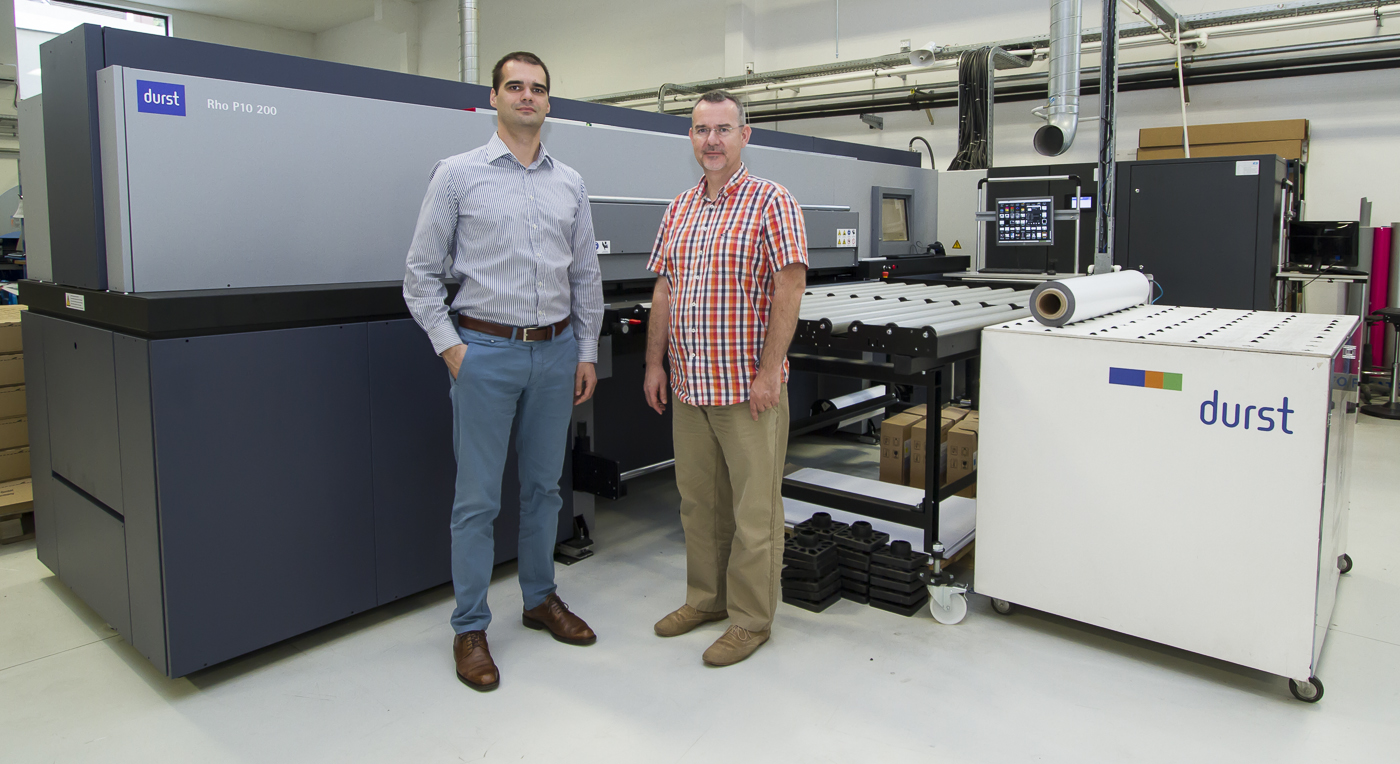 That means that Grafik.net, as a reliable supplier, played an important role during the investment?
Definitely, without a doubt. When you decide to make such a huge investment, you really need to take all the factors into consideration, and in the end, it is the partnership you have with people that affects the final judgement. We you have a machine of this quality and this kind of partnership, it surely helps with choosing the right investment, but it helps us primarily in our everyday job and challenges we face on a daily basis.
We have been planing this investment with Mr Dean Tolp from Grafik.net for over a year. We are making arrangements, discussing what's better and what's not. I think it's great when your suppliers tells you openly that you don't really need something. Then I have complete confidence when he tells me - "This is it!". That's the exact kind of relationship we expect and we are trying to build with our suppliers.
Do you use the knowledge and other services available through Grafik.net?
Yes, absolutely, for example organising our owner's and technical director's visits to DRUST, which are very important for operator's experience and as the insight into technological trends. We have also had different lectures in Zagreb and visits to academies organised by Grafik.net.
Which challenges is your production facing in the light of the biggest global brands and how is that reflected on your acquisition of equipment? Technologically speaking, do DURST and ZUND make you different from your competition in sense of facilitating work operations during product realisation?
Surely that is the case, one of the challenges we face are constant new demands and new expectations we get from our clients. There is a great need for flexibility in production on daily basis. Specifically, if we are talking about DURST, the functions which UV P10 200 offers mean a lot to us. Primarily, it is great to have some sort of one-stop-shop in one machine and the possibility to respond to all of our clients' needs. It would be absolutely impossible if we needed five digital print machines for all of our clients' requirements. DURST is what is helping us in the sense of flexibility, and at the same time - capacity, i.e. top speed which the machine can reach.
The same goes for ZUND. One of the advancements in the technology we have used so far applies to the manner of cutting and quality of processing. When using ZUND, there is no need for additional manual processing. The speed of work has also been upgraded while maintaining all functionalities we have had so far. All of that facilitates flexibility which we have for our clients, and at the same time, technologically it fits our factory perfectly at any moment.
You work for top brands, what does the name DURST and quality mean for you?
As far as quality which our clients expect is concerned, we have never had any problems or negative comments. What we make on DURST has always been well rated. What I find important is that the new client, whom we are planning a cooperation with, pays a visit to our company. It is then when we show the technology we use and comments are always positive. Everyone has heard of DURST and they are all delighted that we are using DURST as a brand which is always a plus in marketing.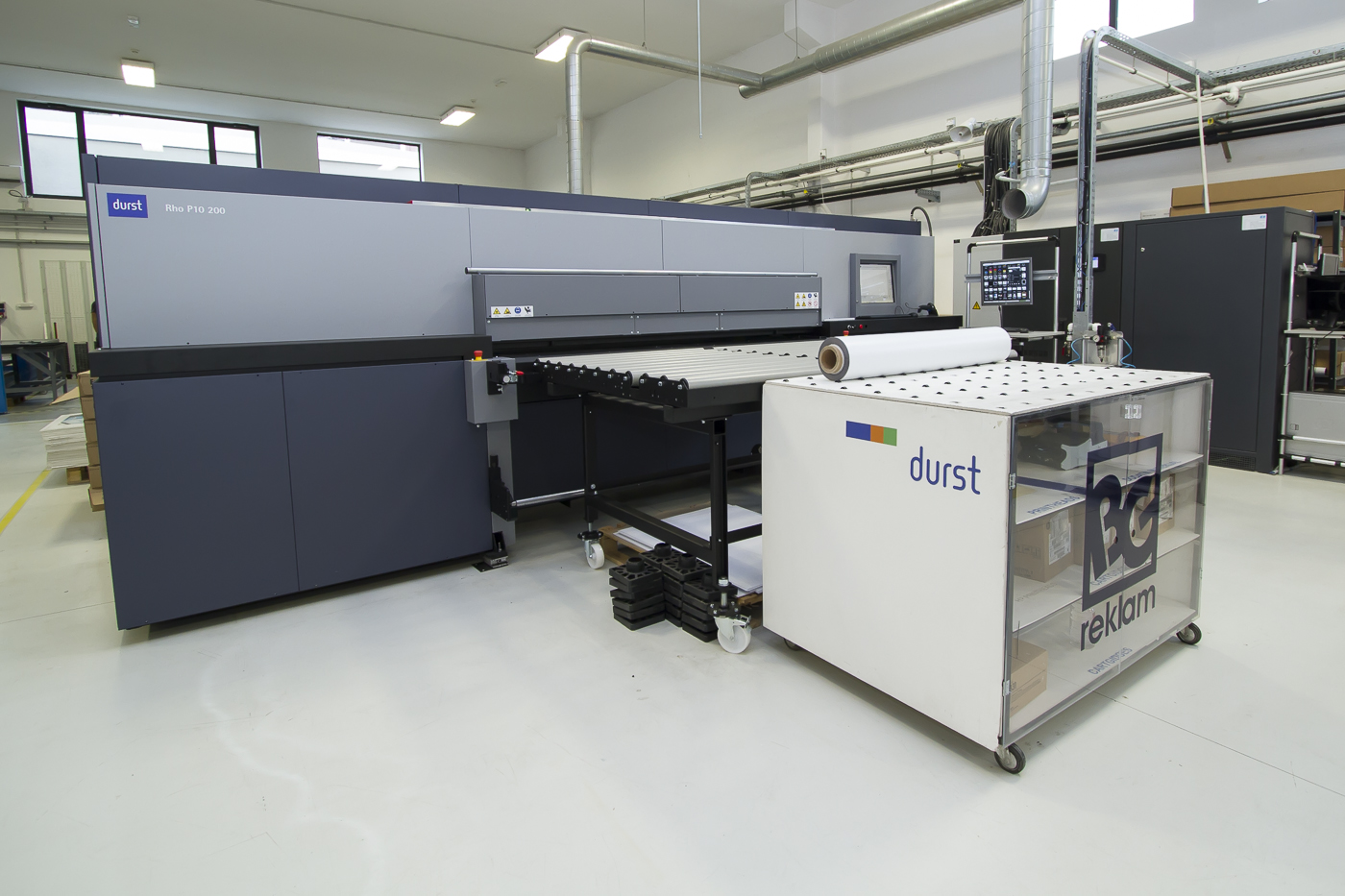 Finishing is a crucial factor for quality of the final product. When did you decide to invest into?
This decision was connected to functionality which ZUND offers. It is something completely new in comparison to what we previously had and it arose from all the demands our clients had and much needed capacities considering the significant growth in the previous period. We have had many presentations and we visited ZUND factory is Switzerland. On that occasion we tested machine's functionality at different speeds, with different materials, various thickness and means of processing (processing with the router was important / milling). Simply put, ZUND fulfils all our production requirements and our clients' needs. We find it is important that the prototype matches the series no matter if there are five or five thousand new products. Therefore, the speed, quality and precision are equally important.
What is your"bargaining chip" when it comes to success in the West?
The most important factor of our success is speed and more precisely flexibility. That, of course, includes quality where we are not lagging behind any company in Western Europe. The most important thing, which perhaps makes us more flexible than most of the competition, is the fact that we insist on having everything in-house. DURST and ZUND fit perfectly into everything our clients expect of us, and what we also expect from our suppliers and partners, such as Grafik.net.