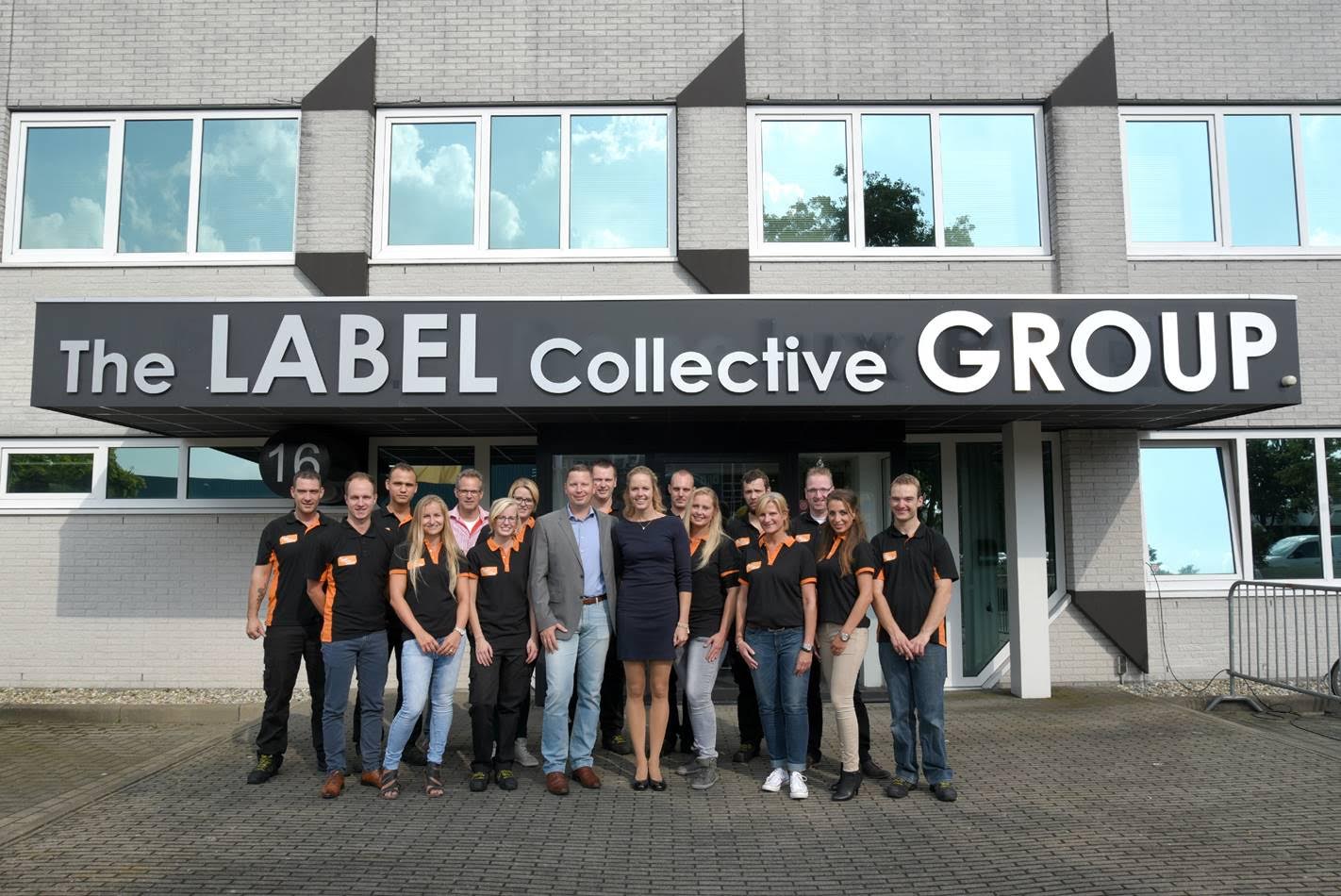 Durst and Wifac Announce First Partner Deal for Tau 330E Digital Label Printing Solution
Durst, the industrial inkjet specialist, and new partner Wifac, the company with expert label and packaging knowledge, have announced their first customer cooperation deal across BENELUX for the Tau 330E UV digital inkjet press.
The Label Collective Group at Haaksbergen, The Netherlands, which employs 35 people, has high expectations for the Tau 330E solution. Live production has started this week. It will help to open new markets and further accelerate its fast-growing business in labels.
Critical to the company, which is known as TLCG, is increasing capacity to cope with accelerating demand – its own turnover is going up by over 40% a year. In addition, the lower total cost of ownership model of the Durst Tau 330E solution was a defining factor in the investment decision making.
TLCG, which will soon be rebranding two divisions - Label Discounter and EtiketXL- as Zolemba, has more than 45,000 clients across Europe. Other key markets outside of The Netherlands include Germany, France, Belgium, and the UK. Durst's digital technology ensures that web-2-print software can be maximized for a company that delivers highest quality label solutions, including variable data options. Goods are typically shipped within 24 hours of job ordering.
Richard Rensen, director of TLCG, says, "It's impressive! Now we are looking to grow further into new markets thanks to the speed and quality of the machine, plus the huge potential for variable data. We are confident that we'll quickly get a good return on investment from this Durst Tau 330E solution. We have ambitious growth plans. We're delighted to have secured this Durst solution through Wifac, a company local to us with which we have developed a long-standing relationship, which has also provided us with market-leading back-up support."
Mike Englander, Durst Phototechnik's business development manager, Labels & Packaging Printing, says, "The Tau 330E is proven technology that offers an affordable, high quality digital total solution for the label printer. More than 100 of these Durst solutions have been installed into forward-thinking, expanding companies such as TLCG, which we're delighted to announce is the first in The Netherlands under this special cooperation with Wifac. Thanks to our total package offering, customers can build even more successful businesses by going digital. They don't have to wait – the solution is here. Businesses can configure their digital future today."
Robbert Amse, commercial director for Wifac, says, "Durst's renowned inkjet technology ensures high flexibility, fast and efficient production on an extremely wide range of substrates. The colour strength and ability to provide each tag with a unique code is another advantage. TLCG is a perfect example of how small and medium-sized label companies are increasing profits by investing in digital systems and linking to other growing technologies such as web-2-print."
Durst and Wifac's joint cooperation agreement has been described as a win-win situation for both companies. It is also part of a wider strategic plan for Durst to ensure local presence and opportunities in BENELUX and further afield.
Wifac's local knowledge in local customer sales and service support is crucial in this distributor agreement involving Durst's label and packaging businesses. The digital inkjet presses - the Durst Tau 330 and 330E machines - are complemented by a range of options. These include low migration and low odor inks suitable for primary food packaging, as well as pharmaceutical sectors.