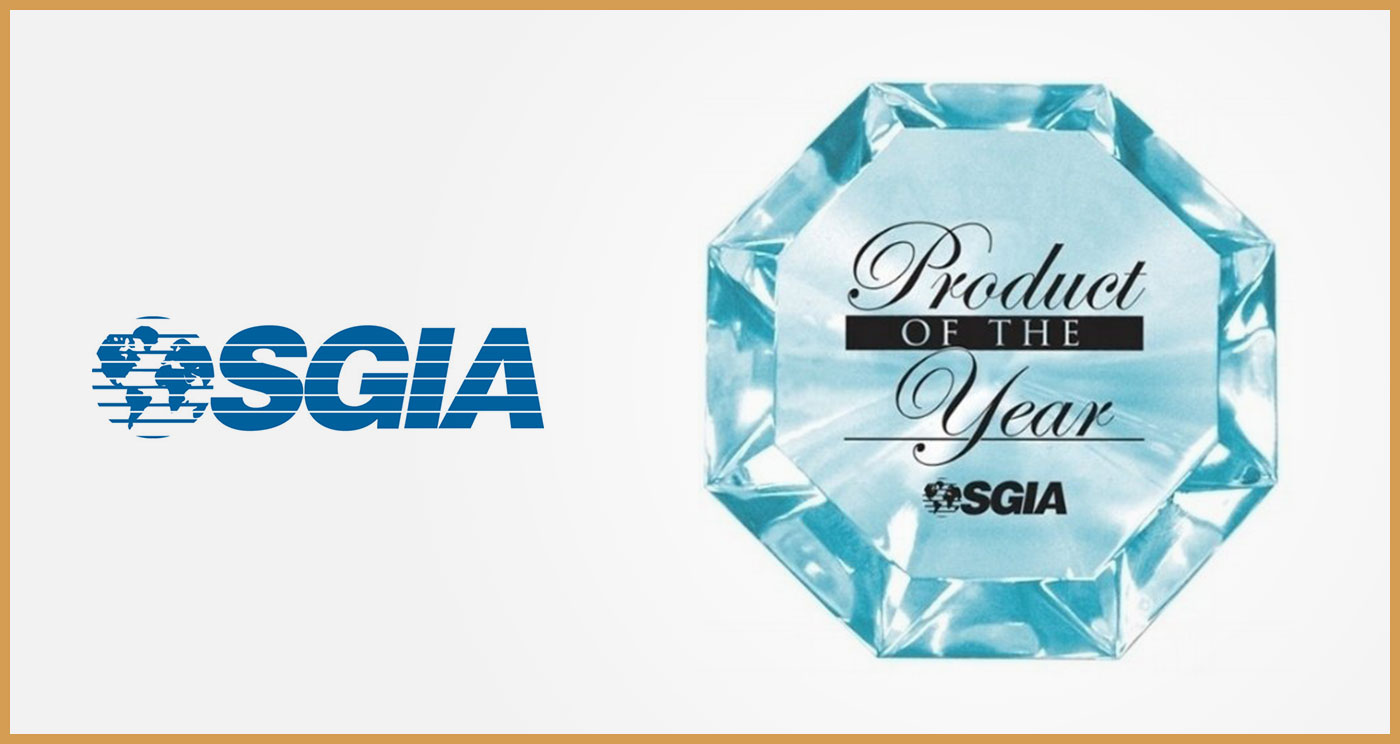 Durst Wins Three SGIA 'Top Product of the Year' Honors
ROCHESTER, NY – August 2017: The Specialty Graphic Imaging Association (SGIA) has chosen three Durst large-format digital printers as "2017 Product of the Year" in their respective categories. The Durst Rho 312R Plus roll printer was selected as the industry's best in the Roll-to-Roll UV (Over 80˝) category, the Rhotex 325 dual-purpose fabric & soft-signage printer received the honor in the Roll-to-Roll Direct Disperse Ink on Textile category and the Rho P10 250 HS Plus was awarded best UV Hybrid/Flatbed High Volume Production Class printer.
"All of us at Durst are very pleased and proud to receive this validation from industry professionals who know best how to benchmark quality and performance," said Tim Saur, CEO & Managing Director for Durst U.S. and Canada "Our Rho printing solutions offer print service providers the best option for producing exceptional output in an efficient manner to satisfy the clients while strengthening their operations. We take great pride in having won the most awards of any high speed wide format manufacturer."
The Product of the Year Award Competition highlights the best technologies and consumables from the specialty imaging community. More than 70 companies competed in this year 2017 Product of the Year Awards, submitting 222 entries over the competition's 49 categories — the largest field of competitors in the awards program's history. All entries will be displayed at the 2017 SGIA Expo (New Orleans, October 10–12).
Durst large-format printing technology offers an extremely wide-range of business opportunities and applications that have been revolutionizing production processes for today's printing businesses. These versatile world-class large-format digital printing solutions deliver today's state-of-the-art most wanted display applications – soft signage, fine art prints, interior decor, backlit and more – efficiently and at production speeds.
Rho 312R PLUS
The three-meter (10.5-foot) Rho 312R PLUS is equipped with Durst's high-performance 12-picoliter Quadro™ Array print head technology – complete with the Durst Analytics. In backlit mode it outputs extremely high image quality for backlit applications on a variety of substrates. Output speeds go as high as 3,250 sq.ft/hr. at 1200 dpi print resolution. The Rho 312R Plus also offers several printing modes such as quality production and backlit printing modes. The Rho 312R uses a variety of Durst ink options, offering fine color gradations and excellent adhesion on various media. Additional options include a double-sided printing system; textile printing and simultaneous dual (1.6m / 5.25 ft.) roll printing.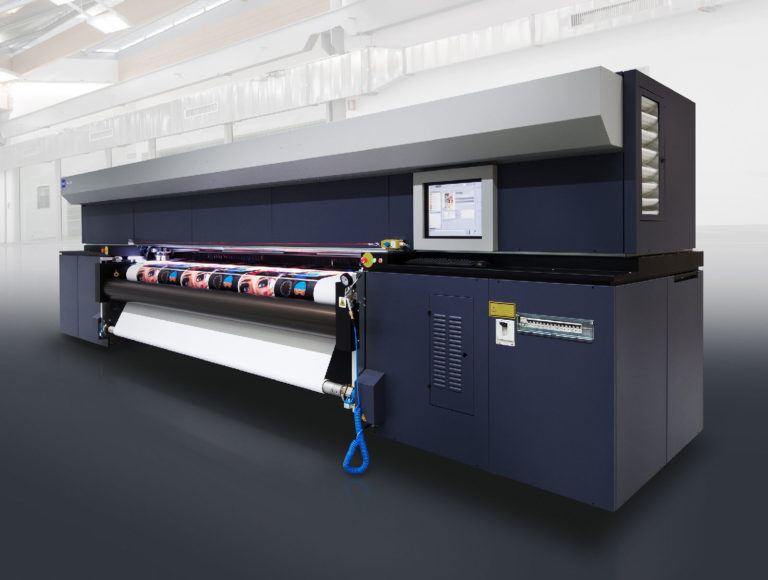 Rhotex 325
The 126-inch Rhotex 325 dual-purpose fabric & soft-signage printer expands Durst already successful portfolio of high performance printers for textile and soft-signage. Depending on the application and fabric, the Rhotex 325 can alternate between direct- and transfer- to start your textile production today. This is possible, thanks to the new Durst WTS print head technology, which achieves an exceptionally high-quality print using environmentally friendly water based dispersion inks for various printing materials, and reaches a printing speed of up to 4,195 sq.ft/hr.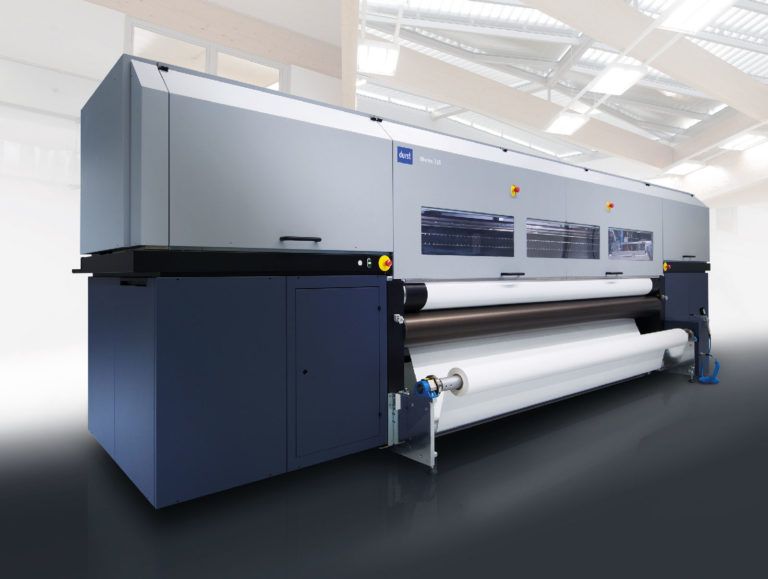 Rho P10 250 HS PLUS
The 98-inch Rho P10 250 HS PLUS has evolved from the original announcement of the P10 250 Series. The Rho P10 250 HS PLUS now sets the bar even higher with improved productivity, cost effective ink savings and versatility with options for Hapt printing and double-sided roll printing. Then P10 250 HS PLUS produces a wide variety of crisp, detailed output for POP/POS to packaging applications. Achieving print speeds now up to 4,300 sq.ft/hr. and 134 boards (4' x 8') per hour at 1,000 dpi print resolution.