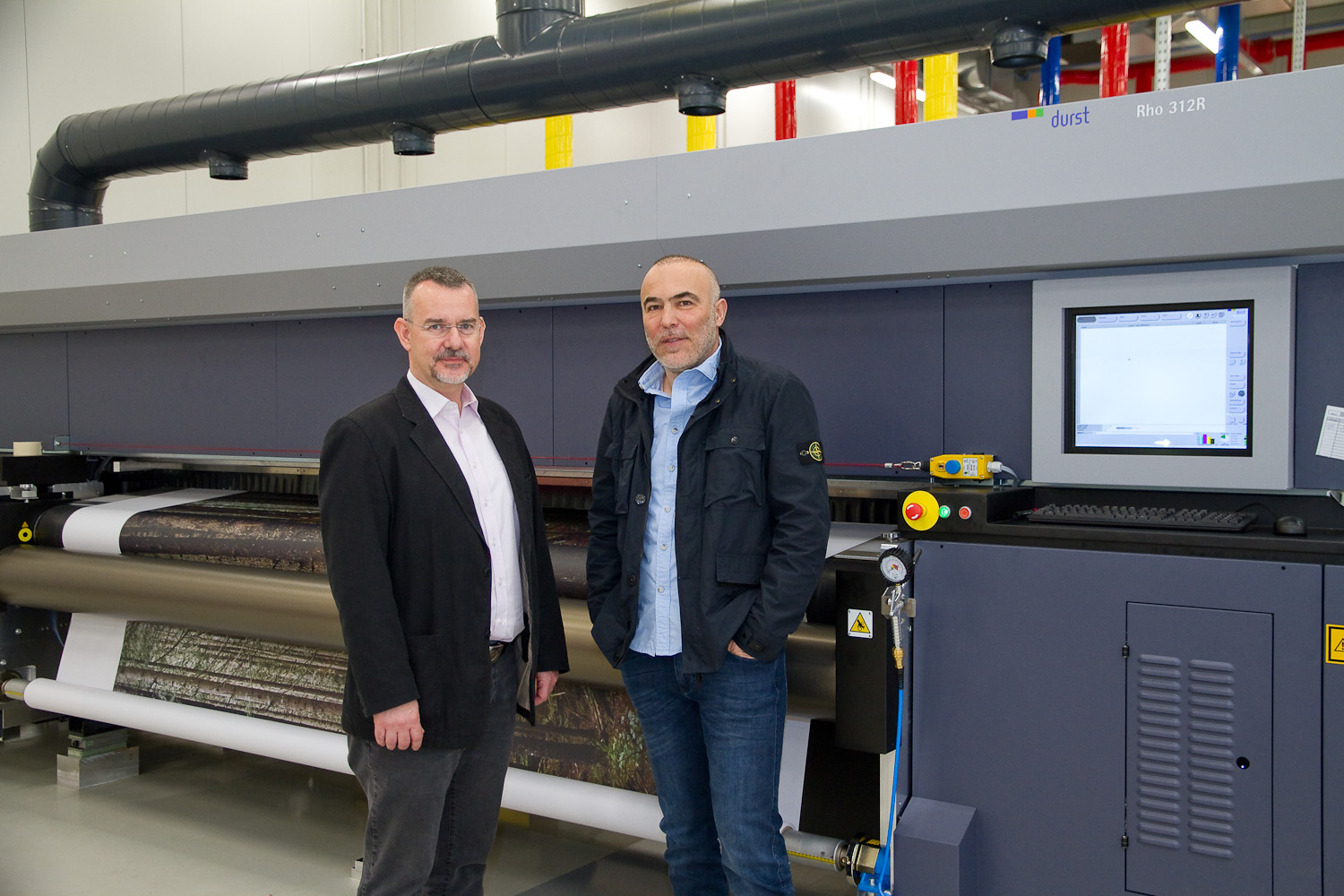 DPC – the most profitable digital factory in The Adria-Balkan region
Nearly two decades of development and a clear vision of how to run a professional business have made DPC (Digital Printing Centar LTD., Belgrade, Serbia) a market leader in wide format digital print. Economic indicators for the last period place DPC at the first place on the list not only in Serbia, but also the whole Adria-Balkan region (Slovenia, Croatia, Serbia, Bosnia and Herzegovina).
These results are even more impressive when we know that this economic result has been achieved by constant investments in modern manufacturing facilities and most advanced technologies and business solutions for industrial wide format digital printing. After complete relocation of production three industrial Durst printers have been installed within a short period of time. Those are UV inkjet printers Durst UV Rho 312R (web-feed) and two Durst UV P10 200 hybrid printers (flatbed & roll-to-roll) installed by a regional representative, Grafik.net (Grafik.net Ltd., Zagreb, Croatia).
This kind of investment into Durst equipment has not gone unnoticed because we are talking about a technological leader whose printers are unrivalled in the segment of wide format digital printing. While talking to the owner of DPC, Mr Slobodan Boban Petrović, we managed to get more information on reasons for such an investment, what his view of this line of work and market was and what kind of attitude and energy were necessary in order to achieve a top business result.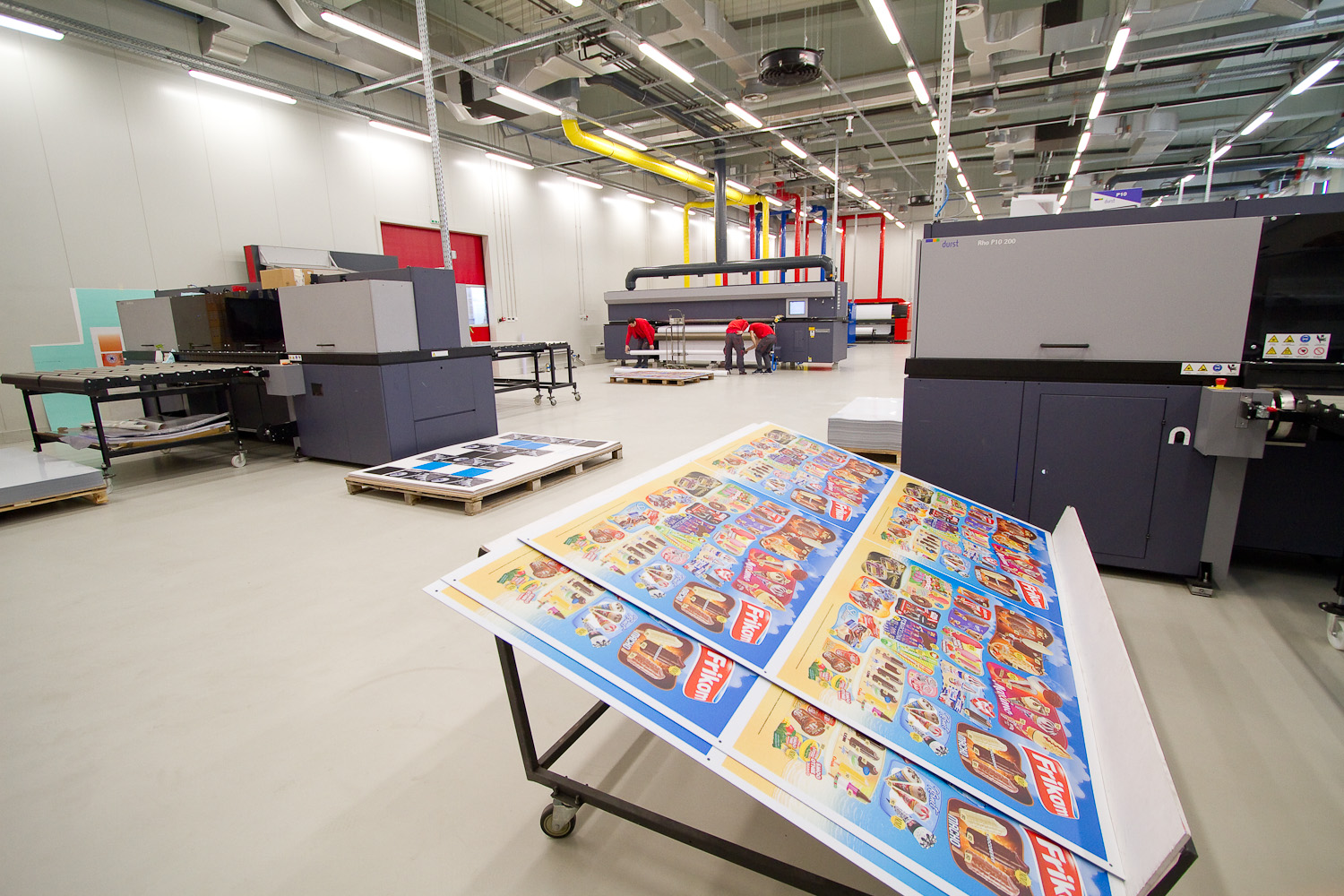 How did DPC become a brand?
Digital Printing Centar (DPC) was established in the year 2000. From the very beginning we have strived to become the regional centre for digital printing. In order to achieve that, we needed a completely fresh approach to business from the one which was current on the market at that time. We have set a new standard regarding customer service and created a print service which genuinely offers a complete service and solutions for all our clients' needs according to the principle "from wish to realization". Hard work, commitment, great effort and a lot of invested energy have resulted in change in the way our clients think and view print services market.
Years which followed were the years of intense travelling, visiting different fairs and participating in numerous meetings in search of knowledge and innovation; and the result was investment in the right space and equipment. We continue to develop our company with good, positive and creative values which are built on relationships with our clients and suppliers. We invest in employee education and by continuous introduction of new technologies and products we help to shape the market and grow with it.
Today we are ahead of the market. We want to be, and we are, one step ahead with technologies, knowledge and effort we invest into every job no matter how big or small it is. All of this has led us from the process of printing to a complete digitalisation of finishing process of the final product, forming new production processes, acquiring the motor fleet, application team, logistics etc. Slogans which have followed us throughout the years explain in just a few words what our relationship to work, challenges and market is.
"Hen's teeth." – "Get real - demand the impossible."* – "imPRESS!" - "One step ahead."
Source: www.dpc.rs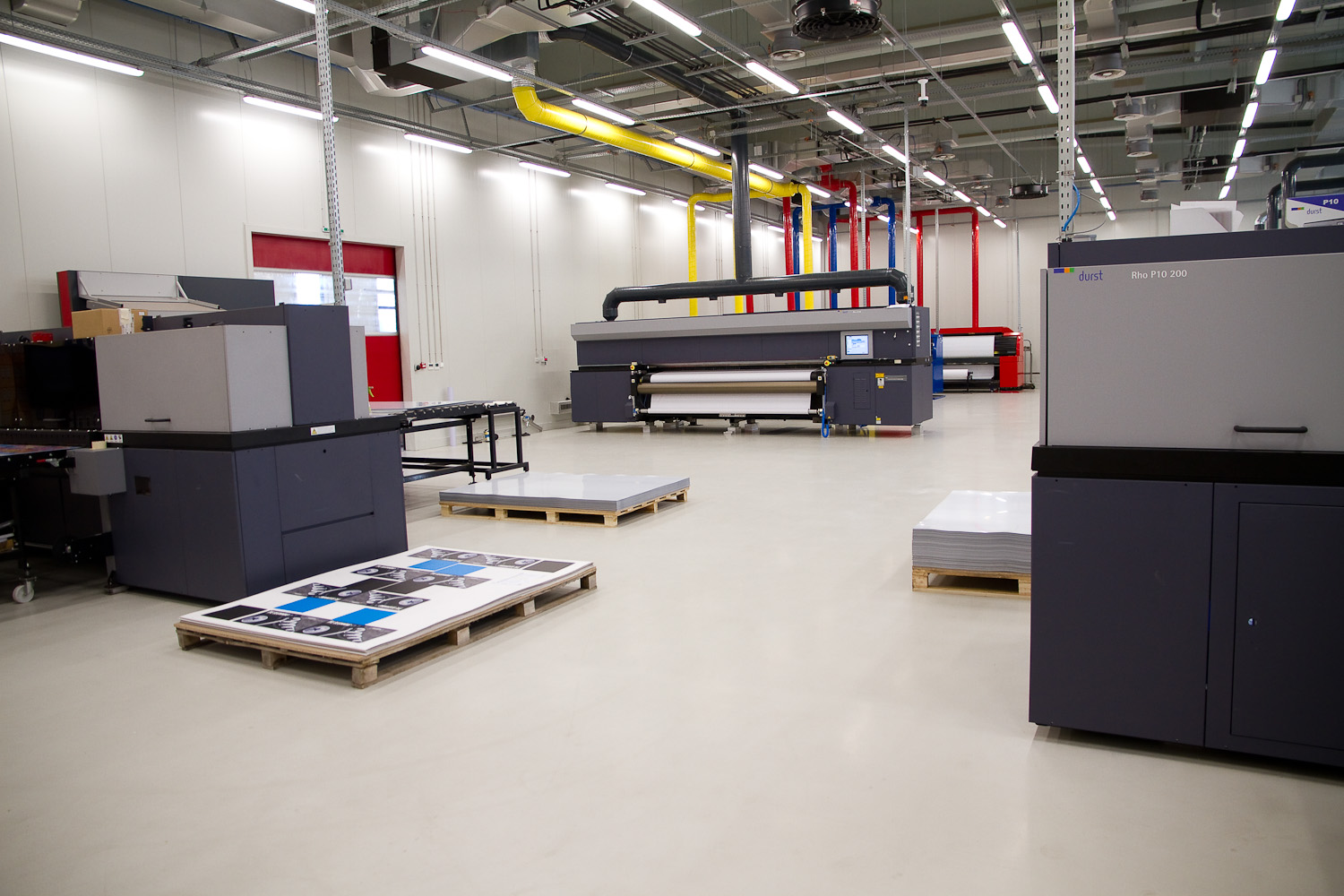 How many employees do you have and which markets do you cover today?
At the moment we have around 120 employees among all the departments. This number includes sales, logistics, print and finishing. Digital print is print on-demand and you often have to be a magical worker. Because of that, we have to be flexible when it comes to the number of employees and when necessary we hire additional work force.
Most business results are achieved on the local Serbian market. Future plans include introduction into the foreign markets, but it is too early to specify the details.
In the last few years you invested in three Durst machines. What were the key reasons for choosing this technology and what are the advantages of Durst machines in comparison to other inkjet systems? What does that mean to you regarding your competition?
Two years ago we invested in the first Durst P10-200 flatbed system. Because of the quality of print we were able to satisfy all the bidding needs and contract a larger volume of prints for clients such as Frikom on a regional level. Considering the volume of print it was logical to acquire another machine so we could facilitate the work, have the possibility to do smaller circulations while one machine was working and secure a back-up. Second machine enabled us to accept more work with the possibility to print larger volumes.
Durst Rho 312R web-feed printer was installed at the beginning of the year, and the period of commissioning the machine was short – there was almost no adjustment period. In less than three months we made more than 30 000 square meters, which is 50% more than we had expected. When it comes to press speed, the time which was necessary for printing is half as long, for some jobs even three times less than the initial length. This increase in capacity has enabled us to do a very intensive election campaign in Serbia, which had, in less than three weeks, two complete changes of visual. We did this demanding job without problems and within the deadline thanks to Durst machine and we justified our slogan: "Get real - demand the impossible."*
We had planned to invest in Durst machines earlier but because of the complete relocation of production facilities and high investments that was not possible. With support of our suppliers we managed to get a favourable loan and achieve this technological advancement. Manufacturing time was shortened and the market instantly acknowledged that there was a centre which replied to all inquiries regarding the deadlines. The result is such that by increase in volume we instantly received more work. When taking an order from an agency the answer to every question regarding inquiries and deadlines was: "Yes, we can!"
DPC focuses on a complete service and fulfilment within the shortest time possible with the top quality which resulted in not having competition on regional market of wide format printing. In order to achieve that, you also need press equipment without competition such as Durst.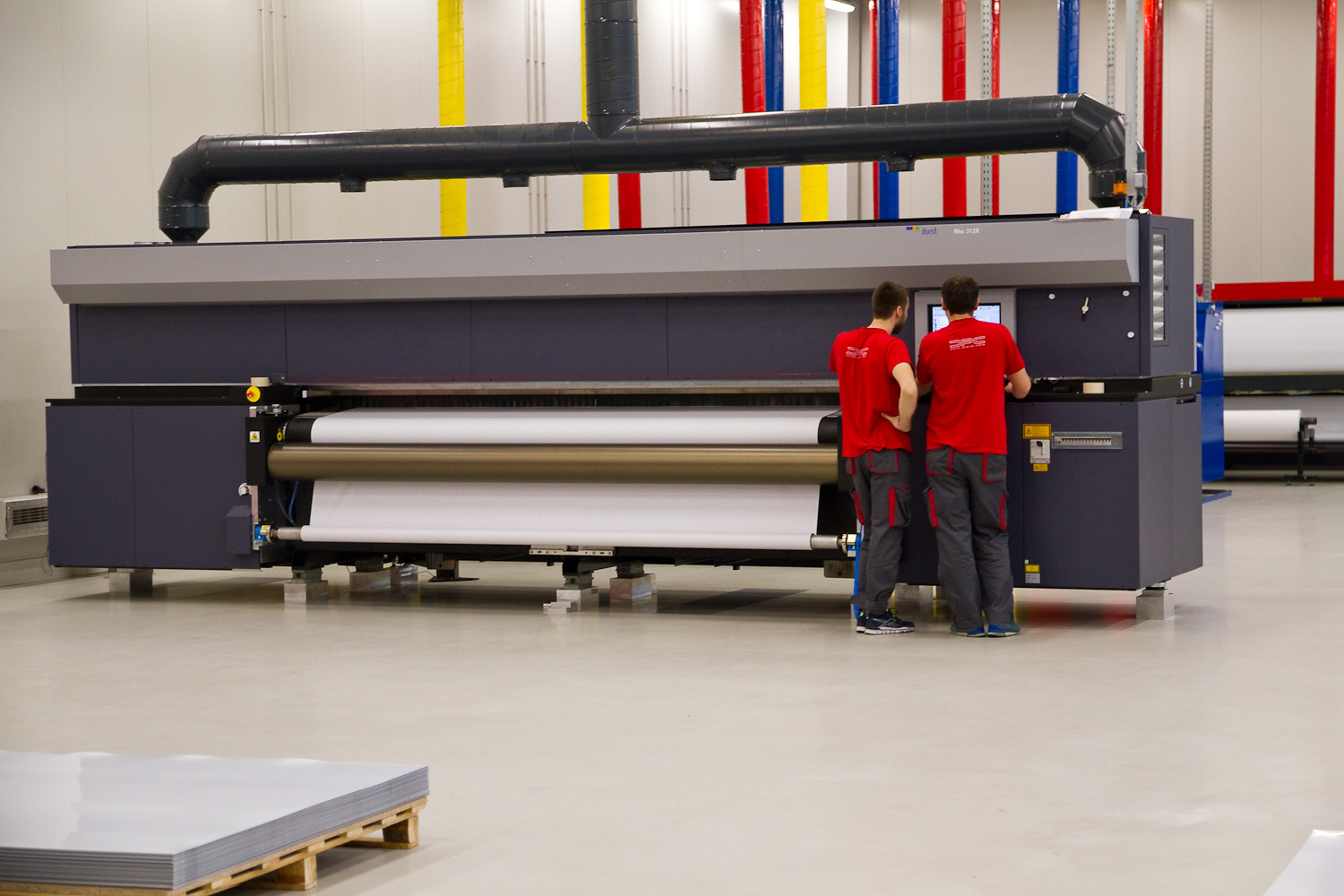 What role did the Grafik.net's service quality have in choosing Durst?
We cooperated with more distributers in the past, but none of them had the advantage and the vision of long-term cooperation which would correspond to our wishes for setting high-standards in all business segments. When Grafik.net company appeared we gained a relevant regional partner, a serious company which can give us support in areas they are specialized in. At the same time Durst made a huge technological breakthrough with its revolutionary machine P10, and later 312R. We were ready to go to a new level and things just came together.
For the last three years we have been exploring new possibilities with Grafik.net and we are getting information regarding the market, which are extremely important. Thanks to their representative, Mr Dean Tolp, the whole segment of our business connected to Durst is completely covered. We have excellent technical support which gives the whole story a winning combination.
DPC was established primarily on our willingness to thrive and invest in knowledge. In cooperation with suppliers with which we have great relationship a "good vibe" was established. We consider them our well of knowledge, and we are a good place to try out new technologies and their possibilities.
What is "print" today and what is its place in society today?
Digital print has infiltrated all the pores of society; everyone needs it and uses it. DPC has achieved success because we were different. We have channelled our energy into being your partner as well as supplier. When you run your business at such a level, you cover a wide spectrum of society. As a sportsman would say sport has given them everything I can say the same for print.
Text & Photo: Damir Bencek, mag.ing.graph.techn.
Tags: Durst